After 17 years and 117 appearances, John O'Shea will call time on his international career when the Republic of Ireland take on the United States at the Aviva Stadium.
O'Shea's farewell gives an added edge to a game that, on paper at least, doesn't offer much to get the pulses racing.
An end-of-season international friendly between two countries who will be watching the World Cup from the pool bar is always going to be a tough sell but O'Shea's contribution to the Irish cause deserves to be recognised and, after Monday's 2-0 defeat against France, Ireland need to put in a decent performance.

Despite being one of the most honoured players to even pull on the green jersey, there's the sense that O'Shea's efforts for Ireland have been slightly taken for granted.
This is a defender who was a mainstay in Alex Ferguson's all-conquering Manchester United defence and one of the most decorated players to emerge from this country.
With a Champions League win, five Premier League medals, as well as an FA Cup, O'Shea stands alongside the likes of Roy Keane and Ronnie Whelan in terms of club honours, even if his powers have faded with advancing years.
Still, the Waterford native is a player who gave everything to the Irish cause and even when it was clear that his playing time was going to be greatly reduced, following the 2016 European Championship, he continued to turn up for Ireland, offering his experience to younger members of the squad.
"I know people shower praise on someone who is just about to leave, but he has been a great influence," O'Neill said ahead of the defender's swansong.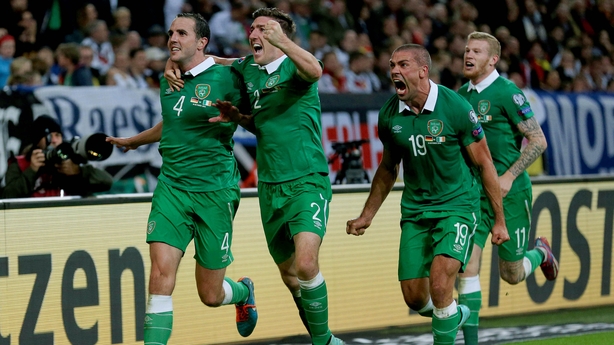 "Even though just in recent times he would have less chance of playing, with other players younger than he being in the side, to have him around and for him not to retire just after the Euros was particularly great for myself.
"I wanted him around at the time and his influence is there for all to see. I think that Seamus Coleman would have learned a lot from John."
O'Shea is the last of, if not a golden generation of Irish players, then certainly a silver one. He follows Robbie Keane, Damien Duff and Shay Given out the door and O'Neill is sorely lacking players of that level and calibre.
The Irish manager's willingness to include Shamrock Rovers forward Graham Burke in the side to face both France and the USA is to be commended but does speak to his lack of options, particularly up front.
That dearth of options was very much to the fore in Monday's 2-0 defeat at the Stade de France with the always willing but goal-shy (and shot-shy while we're at it) Shane Long leading the line aided by the 34-year-old Jon Walters, who finally looks like the years are catching up with him.
Long has been ruled out of the game with the US with a knee injury, opening the door for Burke to start, with O'Neill confirming that the Rovers man will definitely play some role even if it is from the bench.
A fantastic evening at the @CRISClubs Awards night! Thank you to everyone that worked so hard in organising the event! #COYBIG #COYGIG pic.twitter.com/dhKpkdTeUt

— FAIreland ⚽️🇮🇪 (@FAIreland) June 1, 2018
Whether or not Burke is named in the starting XI, O'Neill will be hoping for a much improved performance from his side after Monday's capitulation against the French.
France are a side with genuine quality in every area of the pitch and when they can bring on players like Paul Pogba and Antoine Griezmann off the substitutes' bench, you know you're in for a tough evening.
However, the manner in which Ireland approached the game will have caused major concern for anyone who watched it, given the lack of any discernible game-plan outside of 'kick the ball away as far as possible'.
The match was over after a first-half in which Ireland could manage just 17% of possession and their inability to string more than three passes together even prompted O'Neill to admit afterwards that it just wasn't good enough.
Trailing 2-0 at the break and looking like a team without any kind of direction, Ireland did improve to a small extent in the second half, aided by the usual string of substitutes in a friendly which broke up the flow of the game and the awful weather conditions in Paris, but they still looked like a side without direction.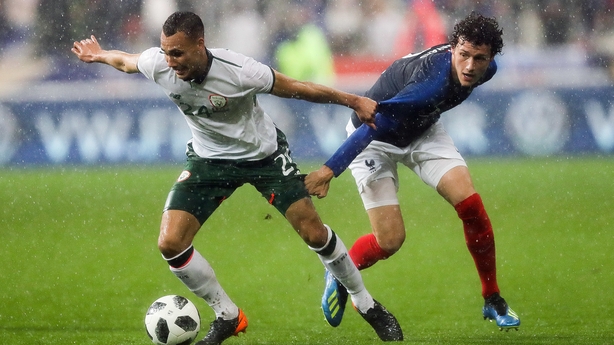 O'Neill will be aware that his side will have to be vastly improved against the USA, in what is after all, their first home game since last November's 5-1 defeat to Denmark in the European Championship play-off.
Memories of the Danish humiliation have yet to fade, with Friday's display against the French serving only to pick that particular scab and O'Neill is returning to play in front of a group of fans who will still have fresh memories of his recent flirtations with Stoke City.
Doubt remains in the minds of Irish supporters and a good performance is a must to help draw a line under that particular spell.
The very least that O'Neill needs to do is to give the home supporters hope for the future.
To that end giving the likes of Burke, Derrick Williams and Shaun Williams a cap is a move in the right direction and O'Neill is unfortunate to be without the injured Sean Maguire to offer some flair in attack.
However what Ireland really need to do is to hold onto the ball against the US, they need to create chances and above all, they need to give the home support a reason to cheer and get behind the team again.
If O'Neill is unable to deliver that then it's going to be a long and frustrating wait until Ireland's next home game against Denmark in October.
Follow Republic of Ireland v USA with our live blog on RTÉ Sport Online and the News Now App, listen live on RTÉ Radio 1 Extra or Longwave 252 and watch highlights on RTÉ2 from 10.30pm tonight.