Manchester United remain the most valuable club in Europe according to the latest study of leading teams.
The report looked at the finances of 32 clubs based on their popularity on social media channels, aggregate operating revenues over three seasons, and success in European competitions.
The clubs were then ranked by 'enterprise value' - an accounting measure used to assess how much it would cost to buy any given club or company as it includes a business' total debt, with professional services firm KPMG using its own formula to reach these valuations.
For the period covered by the KPMG study, as at 1 January 2018, United came out on top of the most prominent European football clubs.
United's enterprise value sees them again rank ahead of both Spanish giants Real Madrid and Barcelona, extending their lead with a year-on-year growth of five percent.
The Premier League club top the list at €3.255bn, with Real Madrid at €2.92bn edging out Barcelona at €2.783bn.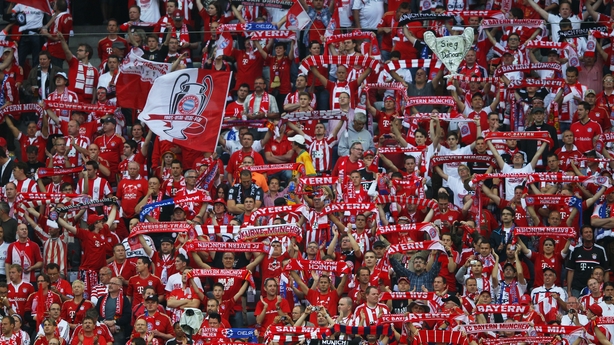 Germany's Bayern Munich are fourth (€2.552bn), ahead of Manchester City (€2.16bn), the Etihad Stadium club seeing a 9% increase in year-on-year growth for the period of the study.
The financial muscle of Premier League clubs - powered by lucrative broadcasting revenues, especially from overseas rights, and sponsorship deals - is shown with Arsenal (€2.102bn), Chelsea (€1.765bn), Liverpool (€1.580bn) and Tottenham all in the top 10.
Spurs showed 27% growth, up to €1.3bn, while Leicester, who won the Premier League title in 2015/2016, are listed in 15th place, with a 29% increase at €596m.
West Ham, recently moved into the London Stadium, are a new entry at number 16, on €531m and Everton (€512m) are 19th.
In a statement, KPMG's global head of sports Andrea Sartori, the report's author, said: "Despite this year's (overall aggregate) growth being lower than last year's 14% growth, the football industry continues its rise.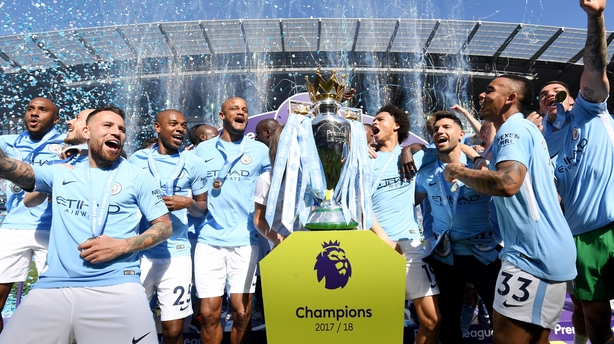 "Overall growth is driven by different factors, one of these being the increase of operating revenues of the top 32, at 8%.
"Eye-catching transfer deals and spiralling staff costs have not prevented such clubs from registering a striking upward trend, as the profits before taxes increased by some 17 times in comparison to the previous year."
Sartori added: "One of the reasons for this growth can be found in the significant influence exercised by English clubs, as well as the improved financial health of many mid-size clubs within the ranking, which also reflects compliance with the UEFA FFP (Financial Fair Play) Regulations."
European club enterprise value ranking Top 10
1 Manchester United €3.255bn
2 Real Madrid €2.92bn
3 Barcelona €2.783bn
4 Bayern Munich €2.552bn
5 Manchester City €2.16bn
6 Arsenal €2.102bn
7 Chelsea €1.765bn
8 Liverpool €1.580bn
9 Juventus €1.302bn
10 Tottenham €1.3bn