As we countdown to Russia 2018, we take a look at all 32 teams and suggest a reason to back them. With 22 days to the big kick-off it is the turn of England.
***
Okay, okay, hear us out.
While the somewhat, eh, complicated history between Ireland and "them across the water" means Irish fans often cheer on England's opposition, there's no denying the fact we will have a closer eye on Gareth Southgate's team than most this summer.
The ability of many Irish football fans to support a club from Liverpool or Manchester while revelling in the international failures of the country they reside in is a curious one but the popularity of the Premier League in these parts certainly means the English players are better known to us than most of their international counterparts.
Despite, or perhaps because of, the comparative strength and budget of their league, England have reached the semi-finals of the World Cup only once since their sole triumph in 1966.
Failure usually spawns a handy scapegoat for the British tabloids to batter for a year (David Beckham getting sent off, The 'winker' Ronaldo) or 30 (Diego Maradona's helping hand).
Let's not even get into their horrific record in penalty shoot outs at major finals. Ok, let's. They've been knocked out of three World Cups ('90, 98 and 2006) and three Euros ('96, '04 and '12) on spot-kicks, winning just once, against Spain at Euro '96.
At least Southgate will know what to say to whichever unfortunate misses the decisive penalty this time out – he was the scapegoat against, who else, Germany 22 years ago (below).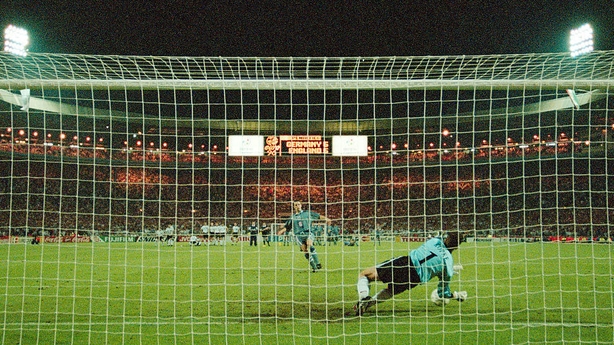 They have traditionally travelled with great expectations, the unkind might even say arrogance, but somehow Skinner and Baddiel always end up having to add four on to a song lyric that started out as "30 years of hurt".
Something is different this time. The catalogue of false dawns has left England supporters more shorn of optimism than a Green and Red sheep in late September.
The abject failure of the last World Cup under Roy Hodgson, who had the gall to claim "we gave the England fans something to cheer about" after they earned the only point of that campaign in a 0-0 against the already qualified Costa Rica, means predictions of glory are unusually thin on the ground.
Captain Harry Kane did declare this week that he believed they could win the tournament but almost immediately added the caveat "we are not favourites".
Gary Lineker, one of the stars of that run to the last four in 1990, even said recently that England should "write off" the tournament and focus on developing their promising crop of youngsters.
🦁🦁🦁 pic.twitter.com/Xgz5f8HHcL

— England (@England) May 16, 2018
Lifting the trophy is a long shot but England certainly have a great chance of reaching at least the quarter-finals.
Their group rivals this time out of Belgium, Panama and Tunisia are less intimidating on paper than 2014's Italy, Uruguay and Costa Rica.
Even finishing second to Belgium would mean a not overly terrifying last-16 clash against Poland, Senegal, Colombia or Japan. In all likelihood they would exit at the quarter-final stage to Brazil (long-range free-kick) or Germany (penalty shoot-out) but it would be a considerable improvement on 2014.
In a parallel universe, Big Sam would be banking on a hat-trick from Andy Carroll to secure glory in Moscow on 15 July, but former U21 boss Southgate has shown a perhaps surprising steeliness since taking the job nobody really seemed to want a year and a half ago.
He had the nerve to jettison the clearly past his best Wayne Rooney when not many other managers would have and has chosen his squad on form, including the likes of Nick Pope and Ruben Loftus-Cheek ahead of more established names like Joe Hart and Jack Wilshere.
They have a red-hot pair of strikers in Kane and Jamie Vardy (50 league goals between them this season) and creative talent like Delle Alli and Raheem Sterling to supply the ammunition. Marcus Rashford could have a breakthrough summer under a coach more willing to unleash the shackles than the Special One.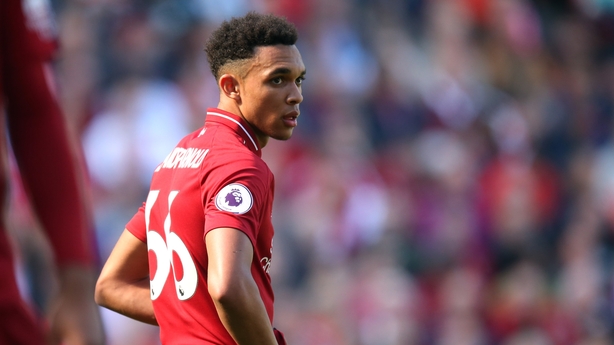 There are more questions further back. The pleasantly assonant centre-back pair of John Stones and Phil Jones might hit a flat note against the likes of Neymar and Messi and the inclusion of Liverpool's 19-year-old uncapped full-back Trent Alexander-Arnold is particularly interesting. Saturday's expected Champions League final joust with Ronaldo might give some indication of how the youngster will fare on the international stage.
Goalkeeper is a particularly concerning position. The three netminders in the squad have a combined total of nine caps, and just one of those in a competitive game.
Joe Hart has paid the price for an underwhelming season with West Ham and was left out of the final squad despite starting all but the last game of the qualifiers – Stoke's Jack Butland, the senior man with seven appearances, was given a run against Lithuania with their place in Russia already assured.
Everton's Jordan Pickford has played just twice while the uncapped Pope snuck in ahead of Hart thanks to his displays for Burnley.
But assuming one of that trio can avoid becoming back-page pun-fodder, who knows how far our neighbours can go?
So why not follow the fortunes of Gareth's plucky underlions? Alright, maybe we don't want to put up with four years of triumphant celebration if they actually win the thing but if it's adventure with a tragi-comic finale you're after, following England rarely disappoints.
Goalkeepers: Jack Butland (Stoke City), Jordan Pickford (Everton), Nick Pope (Burnley)
Defenders: Phil Jones (Manchester United), Gary Cahill (Chelsea), Kyle Walker (Manchester City), Kieran Trippier (Tottenham Hotspur), Trent Alexander-Arnold (Liverpool), Danny Rose (Tottenham Hotspur), Ashley Young (Manchester United), John Stones (Manchester City), Harry Maguire (Leicester City)
Midfielders: Eric Dier (Tottenham Hotspur), Jordan Henderson (Liverpool), Fabian Delph (Manchester City), Ruben Loftus-Cheek (Chelsea), Jesse Lingard (Manchester United), Dele Alli (Tottenham Hotspur)
Forwards: Harry Kane (Tottenham Hotspur), Marcus Rashford (Manchester United), Jamie Vardy (Leicester City), Raheem Sterling (Manchester City), Danny Welbeck (Arsenal)
You can follow the FIFA World Cup from 14 June with RTÉ. Live blogs of every game on RTÉ.ie and the News Now App, with 56 games live on RTÉ television and all 64 games available on the RTÉ Player