The FA Cup's obituary has been written on several times over the last decade or so, with Premier League teams often viewing it as a hindrance and later stage replays being scrapped, but this year's final could be just the shot in the arm the competition needs.
There's certainly the feeling that this season's showpiece final has more significance than any other final we've seen in recent years and there's the sense of an added importance to the competition, which has been lacking in recent times.
Chelsea and Manchester United are desperate for silverware to put the gloss on seasons that could varyingly be described as mediocre to poor, with both teams falling short in Europe and in the league.
United's limp exit from the Champions League at the hands of Sevilla and their style of football has had fans grumbling at times, despite an improved league campaign, while Chelsea's Premier League title defence never materialised and they missed out on a top four place, along with Champions League football next season.
Lifting the FA Cup would not suddenly turn a bad season into a good one for Chelsea, but it could be a decent parting gift from manager Antonia Conte, who is widely expected to leave Stamford Bridge at the end of the season.
There's also the welcome subplot of the rivalry between the two managers. Jose Mourinho and Conte have not tried very hard to hide their mutual dislike for each other over the last couple of seasons.
Conte's celebration of his side's 4-0 victory over United in the 2016-17 season sparked off the very public spat with Mourinho (a man who would certainly never over-celebrate a win or sprint up and down a touchline in victory) labelling the Italian's behaviour as clown like.
The two managers have sniped and snarked at each other since then, with Mourinho winding up his opposite number over hair transplants and match-fixing bans, while Conte hit back by calling the United boss a 'little-man' and suggesting he suffers from senile dementia.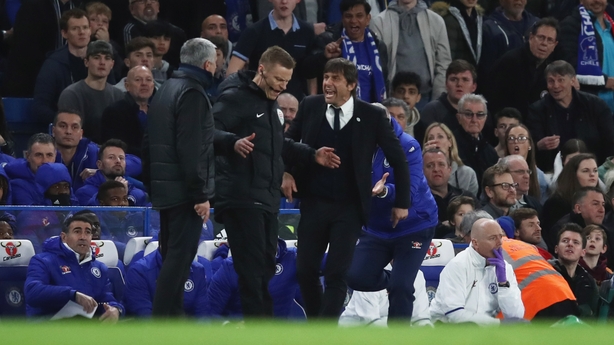 Both managers appear to have buried the hatchet in the build-up to the final, with Mourinho confirming peace talks between the two.
"It's okay. It's okay. He stretched out (to shake hands), I stretched out. We got bored," Mourinho told Portuguese news outlet Record. "After the game in Manchester, I invited him to come to my office. We talked. Nothing's wrong."
Peace in our time could be fleeting however and you get the feeling that as soon as the first 50-50 decision is made at Wembley, they'll be back at each other throats despite all this talk of a truce.
This season's final is very much a game that could need that niggly edge for the extra entertainment value, given Mourinho's approach in big games.
Still the master pragmatist, the United manager has an array of attacking talent at his disposal at Old Trafford but has been reluctant to let his side off the leash this season, opting for a safety first approach in playing not to concede before - more often than not - hauling Marouane Fellaini off the bench in the dying stages to lump long balls into the box.
It's a rudimentary approach, but it's one that Mourinho has made work, despite the grumblings of supporters and he's unlikely to change things at this stage of the campaign.
"I don't understand these words of entertaining," he said in his pre-match press conference. "Do you think 6-0 is entertaining? I don't think so."
"I think entertaining is emotional until the end, an open result until the end, everybody on their seats until the end, both dug-outs nervous and tense with the unpredictability of the result.
"For me as a football lover, not as a manager, that's entertaining. I think it will be entertaining."
The United boss is equally as prickly about the suggestion that his side's season will be defined by whether or not they emerge victorious over Chelsea on Saturday.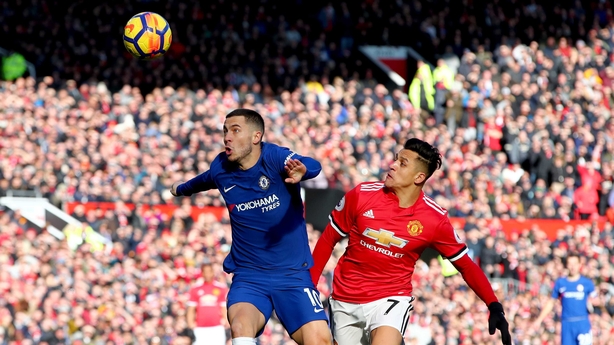 "Of course it makes a difference, but it's one thing to make a difference and the other is to consider the season good or bad because of one match.
"I know the positive things and the negative things so I am not going to change my analysis of the season because of the result of one match. Not at all."
While Mourinho may be hoping that an FA Cup win serves as a platform to build upon next season, his opposite number looks increasingly likely to leave Chelsea in the aftermath of the final, whatever the outcome.
Conte has attempted to bat away questions surrounding his future in the build-up to the game. "I can say for sure this will be my last match this season," he replied when asked about his future as Chelsea manager.
"For me and my players it will be the last game for us. Then, as you know very well, I have a contract and I'm committed to the club."
That contract runs to 2019 but owner Roman Abramovich is reported to be ready to make a managerial change this summer and this game looks almost certain to be a farewell for Conte.
Whether or not he can motivate his players for a big final push remains to be seen as even in the last few weeks, Chelsea's form has been wildly inconsistent.
With two games of the league campaign to go, the Blues managed to breathe new life into their hopes of a Champions League finish when they produced the kind of display that saw them win the league last season, beating Liverpool 1-0.
However an awful final day performance against Newcastle saw them surrender any hope of a top four finish as they suffered a 3-0 defeat and supporters of the Blues must be left scratching their heads as to their side's inconsistency.
That inconsistency is most likely what will decide the Cup final.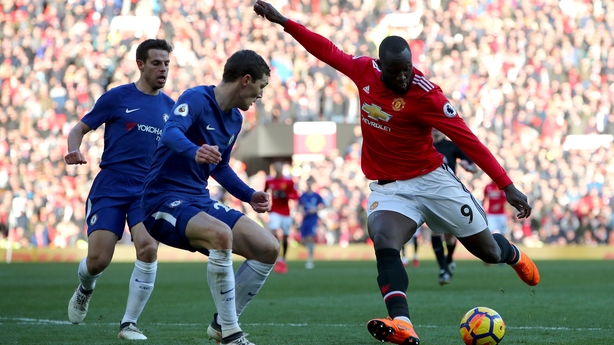 Mourinho's United are a known quantity, particularly when it comes to big one-off games. The United manager with go with Lukaku up front, despite his efforts to throw Chelsea off the scent as he sows doubts about the Belgian's availability thanks to an ankle injury, they'll play deep, pack the defence and hope to frustrate the Blues while hitting them on the counter.
That gameplan does have its limitations and Mourinho's ability to react to a setback can leave United struggling as Sevilla displayed in the Champions League, but whether or not Chelsea can break down the Red Devils is very much in question.
They have the players to do it for certain, and the likes of Eden Hazard and Willian have the ability to open up any defence, if they feel sufficiently motivated, but that's where the doubts lie.
If Conte can rally the Chelsea players for a final charge and they get an early goal, we could be in for a cracker of a final, but it seems to be more likely that Mourinho's men will make their manager's approach work once again and they'll frustrate the Blues before picking them off.
Verdict: Manchester United