Martin O'Neill and John Delaney are keen to move on from the manner of the defeat for the Republic of Ireland Under-17s to Netherlands earlier this week.
Speaking at the official launch of the 2018 Football Association of Ireland's Festival of Football and Annual General Meeting, O'Neill said the re-taken penalty and red card for Corcoran had left a bitter taste in his mouth at the time, but the matter now has to be put to bed. 
He, along with FAI chief executive Delaney, do not expect any action to be taken against the Ireland boss, who approached the referee following the conclusion of the penalty shootout.
O'Neill told RTÉ Sport: "We had great expectations, playing against the Dutch side who are favourites for the competition. Our side did exceptionally well, they had played four games in less than two weeks.
"It was a terrific effort, and how they fought back after losing their opening game. They then made it all the way to penalites.
"The unfortunate circumstances of the shootout left a bad taste at that particular time. They are controversial circumstances to lose.
"You don't mind losing a game but the manner it was eventually called was rather disappointing."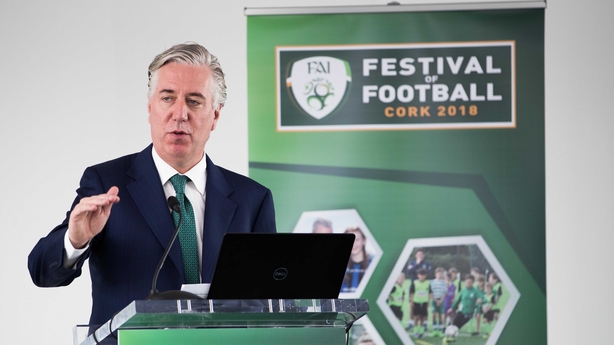 Delaney said: "It was a great performance by Colin O'Brien and the team. There will be no fallout in any respect from UEFA in terms of Martin O'Neill being on the pitch.
"The narrative of the whole performance in qualifying and the tournament is there is great hope for Irish football going forward.
"There is good young players coming through and an outstanding young manager in Colin O'Brien.
"We'll always look for more consistency from referees. In our case, I think referees will tell you, technically, our goalkeeper Jimmy made a mistake, but common sense should apply.
"In my opinion the penalty shouldn't have been retaken. We should have got on with it the penalty shootout but it's over now. Colin and the players held themselves with great dignity, they can look forward to future tournaments.
"Colin will be part of the Under-17 side for the Euros that we host in Dublin in 2019. It will be a big event for us to host.
"Colin can look forward to that as manager and all the players that play at the Under-17 tournament can please God look forward to playing in future finals representing their country."