When Arsene Wenger left Arsenal recently, it had a dramatic effect on the average time a Premier League manager can expect to be in that job – since the Frenchman made his exit, David Moyes and Sam Allardyce have been let go by West Ham and Everton respectively.
Managers likely last around a year and a half at whatever club they join in the top flight in England. Having managed Exeter City since June 2006, Paul Tisdale is the longest-serving boss in the English Football League.
This brings us to Liam Buckley, who first took over as St Patrick's Athletic manager 20 years ago and whose present reign began in 2012. He guided the Inchicore club to Airtricity League Premier Division glory in 2013 and – perhaps as significantly, given the famine their fans had endured – an FAI Cup in 2014.
Two decades ago, Buckley tried to change the culture of the game in this country. Winter football still prevailed back then, as did bad pitches, but Buckley wanted his side to pass the ball. He was perhaps more committed to that philosophy than any other manager in Ireland. But things are very different now.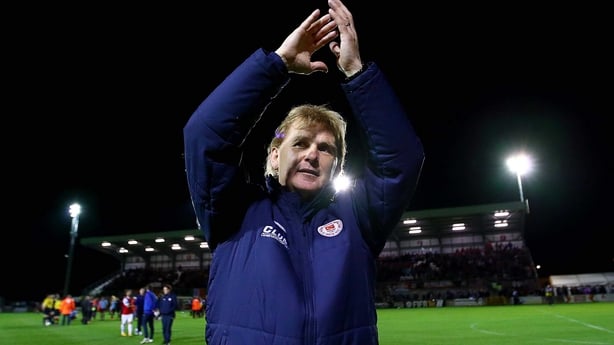 The Pat's passing style remains pleasing to watch, but there are a scatter of other teams in the league whose football is probably every bit as attractive. And when the Saints patently fell a long way behind last season, some felt it wasn't good enough for a team of the Saints' history.
Backed by Garrett Kelleher, Buckley brought in Owen Garvan, Killian Brennan, Paul O'Conor and Jordi Balk last year, as he ran out of time in terms of blooding young players. This ultimately saved the club from getting relegated for the first time.
Partly Pat's struggled last season because Christy Fagan was off-colour and that has not changed this season. Pat's have not been banging in goals week after week. However, they have gone from one of the worst teams in the league to one of the best, prompting captain Ian Bermingham to say that a top-four finish was their aspiration for 2018.
So what's changed?
Buckley has an eye for a player that should not be underestimated – not unlike another who came through St Pat's as a young coach, Stephen Kenny – and two of his off-season defensive signings have been critical to the Saints' U-turn: right-back Simon Madden, with whom I played at Shamrock Rovers, and Kevin Toner, who spent five years at Aston Villa.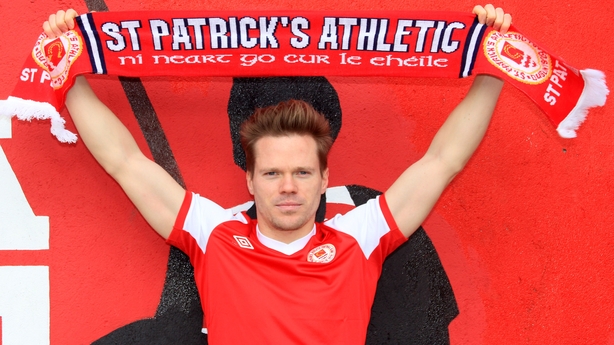 Madden took the place for Michael Barker, Toner was a replacement for Balk, who departed.
Toner has been a little raw at times but his no-nonsense style was exactly what the team needed and in Lee Desmond he has an extremely polished partner.
Desmond, who played in midfield for much of his previous time at the club, has progressed markedly in physical terms and is outstanding with the ball at his feet. 
Madden's departure from Rovers was a surprise to me, but he has taken to his new club as if he's been there all of his life. 
Bermingham has long been one of the league's best full-backs but it would be remiss of me not to mention a guy not even playing in defence who has helped Patrick's to stop conceding silly goals: midfielder Jamie Lennon.
Pat's kept five clean sheets in 2017 but have already achieved nine this season and young Lennon can claim some of the credit: they are 1.12 points per game better off with Lennon in the team than without (thanks for this stat to John Owens on Twitter).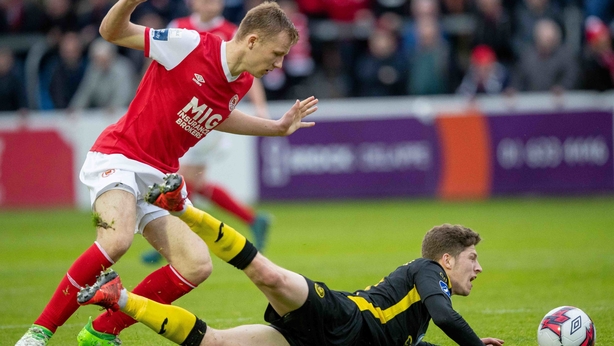 Lennon rarely gives the ball away and he protects the back four in a manner belying his tender years.
Given Rovers' incredible propensity to lose games – six on the road already this season – and the danger they could lose a key player or two in the summer, Pat's have every reason to target a return to European football.
Friday night sees Derry – one of their rivals for the top four – come to Inchicore, where crowds are up markedly this season.
By bucking the trend of sacking managers when times were tough and retaining faith in Liam Buckley, they have been a feelgood story in what can be a ruthless game.