Mikel Arteta has "all of the qualities" to become the next Arsenal manager, according to Arsene Wenger who is leaving the London club after 22 years in charge.
There have been reports that former Arsenal captain Arteta has emerged as clear favourite to take over from Wenger.
"He has all the qualities to do the job, yes and I think as well he is one of the favourites," Wenger, who signed Arteta for Arsenal in 2011, told beIN Sports.
"He was a leader, and he has a good passion for the game and he knows the club well, he knows what is important at the club and he was captain of the club."
Spaniard Arteta, 36, took up a role in Pep Guardiola's coaching staff at Manchester City in 2016 but has never managed a team, a lack of experience that has raised concerns among Arsenal supporters.
Wenger, however, believes Arteta could benefit from his own first-team coaches, like Steve Bould and Jens Lehmann, who are still at the club.
"I left a lot of experience behind me, people who were with me like Steve Bould who has six years experience, and Jens Lehmann too," Wenger added. "Unfortunately, some other staff left.
"(Arteta) has been an assistant of Guardiola as well, so overall I think he has the qualities."
Failing to sign Cristiano Ronaldo is Wenger's biggest transfer regret in his two decade reign at the Premier League club, the 68-year-old said.
Wenger signed some of the league's best players during his time in charge, including Thierry Henry, Robert Pires and Cesc Fabregas, but Arsenal lost out on signing Ronaldo to rivals Manchester United in 2003.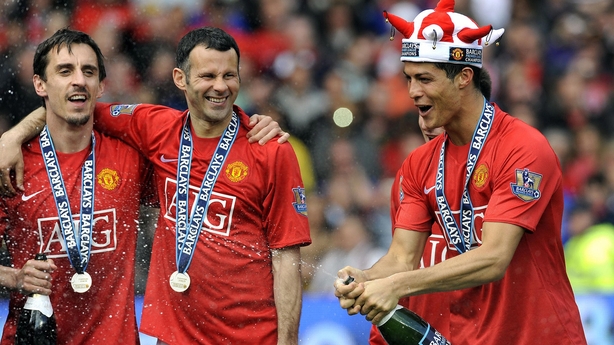 Ronaldo went on to help United win three league titles along with an FA Cup and Champions League triumph, before joining Real Madrid in 2009.
"The obvious player (that we missed out on) that comes to mind is (Cristiano) Ronaldo," Wenger said.
"He was here with his mother and we were very close. Then Man United came in and they had Carlos Queiroz at the time, who was their coach. United played against Sporting Lisbon and Ronaldo was outstanding and they signed him.
"You could imagine at the time what it would have been like to have Thierry Henry and Ronaldo together... That would certainly have changed a little bit the history of my stay here as well."
Wenger said the north London outfit were unable to compete with United's £12m offer for the Portugal international.
"There is always something you could have done differently, but the problem of negotiations is to know when you give in and when you don't give in," Wenger said.
"Once we were at £4.5m, we were still in negotiations... so we were very close. But Man United went to £12m, which we could not afford at the time."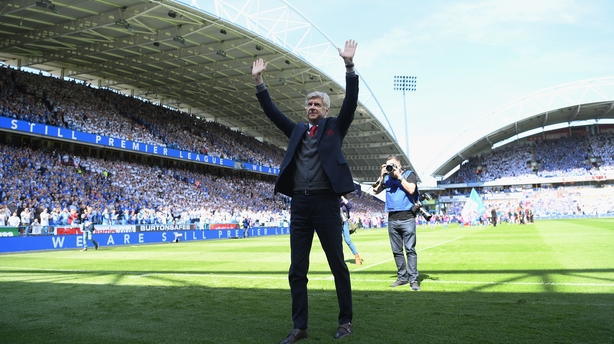 Wenger took charge of his 1,235th and final Arsenal match as the club ended their league campaign with a 1-0 win at Huddersfield Town last Sunday.
Ronaldo, a five-time Ballon d'Or winner, will be aiming to clinch his fifth Champions League winners' medal when Real clash with Liverpool in the final on May 26.