It's been a difficult season for Limerick on the pitch and those problems have crossed the white line in the last week.
They currently sit second bottom of the SSE Airtricity League Premier Division, with just three wins from their 16 games.
Tommy Barrett's team have picked up just 13 points, and if things don't improve, they will either be relegated, or at best be playing in the relegation/promotion play-off game.
'The Super Blues' are lucky that Bray have been even worse this season, but The Seagulls are just six points behind with over half the season to go.
Limerick have a good squad.
Brendan Clarke is one of the best goalkeepers in the league, and with players like the Dennehy brothers, Shane Duggan, Eoin Wearen, Conor Clifford and Danny Morrissey to name just a few, they should be higher up the table.
They finished seventh in the 12-team division in 2017, picking up 40 points from their 33 games.
Their points average this season is well below that.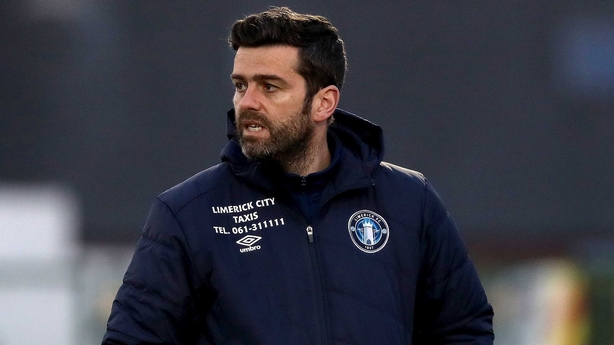 Martin Russell left the club in April, Neil McDonald came in for the second part of last season and left just weeks before the start of this season, leaving Barrett (above) to put together a squad at short notice, and that has shown in results on the pitch, despite the quality in their group.
Something is clearly not right at the Markets Field, and I'm not even talking about the pitch, which has staged rugby as well as soccer in recent months.
The club released a strongly-worded and bizarre statement during the week, having a major go at a section of their own supporters.
They followed that up with another press release, clarifying what they believed were inaccuracies in reporting about their ticket pricing.
The club chairman Pat O'Sullivan then held a meeting on Tuesday night, saying the club would be returning to part-time football in 2019 if new investment could not be found.
Many people believe off-the-pitch news does not have an effect on players, but I can assure you it is the opposite, especially for any players who are on two-year contracts, or who have been at the club for a long time.
Reading in the media, or even hearing it directly from the man that pays their wages, that the club will be part-time next season unless things change is hugely unsettling during a period when they need the opposite: stability.
O'Sullivan confirmed the playing budget available to Barrett - who is in his first senior managerial job - is the same as last season.
"One way to increase the club finances is to get more bums on seats at their home games"
In order for them to be able to compete at this level, and maybe even improve, that budget will need to be maintained, if not increased.
One way to increase the club finances is to get more bums on seats at their home games.
Sending out statements like the one below will not help them do that.
"The club have received complaints about the actions of some people at our games. This extends to non-football related chanting, which is not acceptable and will not be tolerated," Limerick said.
"Unfortunately, and sadly, certain people – which we will not address as supporters as they are the total opposite – have aimed abuse at some of our own players, and in particular, most disappointingly towards some of our homegrown, local players. We find this to be disgusting and totally counterproductive to the goal of the players and all concerned.
"We do not want and do not need these people at our games as it is having a negative impact on our players."
They are effectively telling fans, who pay money into the ground each week, to stay away.
Barrett confirmed this week that a section of the fans had been giving some of the younger players on the pitch a hard time, he condemned it and I totally agree.
The big headline coming out of last night's #LimerickFC investment symposium:

A return to part-time status in 2019 is a given, unless another backer with Pat O'Sullivan's largesse buys in.

— Alan O'Brien (@alanob2112) May 9, 2018
This is totally wrong. The clue is in the name, 'supporters' are supposed to 'support' their team.
Yes, they are entitled to their opinion on their team and the players, but abusing them from the start will not help their performance or improve the match night experience for others, including younger fans or older people.
At the same time, the club refusing to call them supporters, and calling their behaviour "disgusting" in a public forum is not the way to go about it.
'The Blue Army' supporters group themselves responded on Wednesday, claiming a meeting had taken place and that from their point of view, there was no problem.
"Last Friday representatives of the Blue Army met with members of the club. Issues were discussed and as far as we were aware the issues were sorted and we would be moving on together for the better of the team and club.
"Yet another attack on us by the club caught us completely by surprise and is yet another in a long line of attempts by the club to hide their own stupidity and the fact they are running the club into the ground by making us the scapegoats just as we were banned the year those running the club got us relegated."
"One line from the attack reads that we are not needed or welcome at games. This being the case the club can have their wish as we have decided as a group we will no longer be attending home games. If individuals from the group would like to attend games we have absolutely no problem with that and we are not asking anyone to stay away."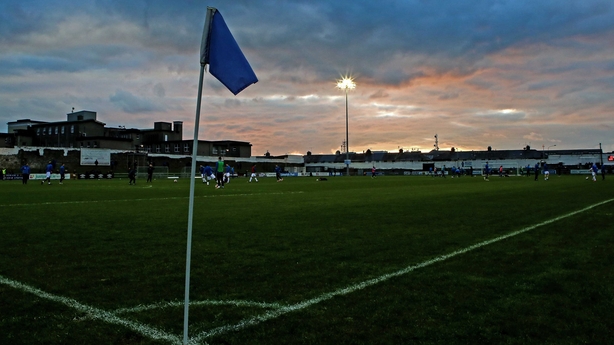 In short, it is a total mess, and embarrassing for a football club - which counts on a small level of support, like most clubs in Ireland - to be basically having a public shouting match with their main supporters club.
Now, the fans who want to pay their money to attend games, and who have claimed things like "not football chanting" would be stamped out, will not be attending home games.
And a club who have said this week that they need more money, will be down on already low attendances and gate receipts, starting with tomorrow's home match against St Pat's.
Their last home attendance (against Derry City two weeks ago) was just 703.
They packed in 3,200 for their relegation/promotion play-off in 2015 and over 4,000 for the 2016 EA Sports Cup final against St Pat's.
They will be lucky to have 600 people there tomorrow.
The manager and the players need to try to focus on the pitch, but Friday's opposition, along with fellow relegation rivals Bray, Sligo and Bohemians, must be licking their lips.