It is regrettable, if consistent with what you would expect of the time, that my time at international level was somewhat restricted.
I was a member of the Belvedere side that has produced so many talented players down the years. Graham Burke, Matt Doherty and Darragh Lenihan ll spring to mind, and what a season those three are having.
Matt and I won the FAI Under-17 Cup together in 2009.
I played for the country at various underage levels – 15s, 16s, 17s – as well as being selected for the Republic of Ireland Under-21 squad and the home-based Under-23 squad.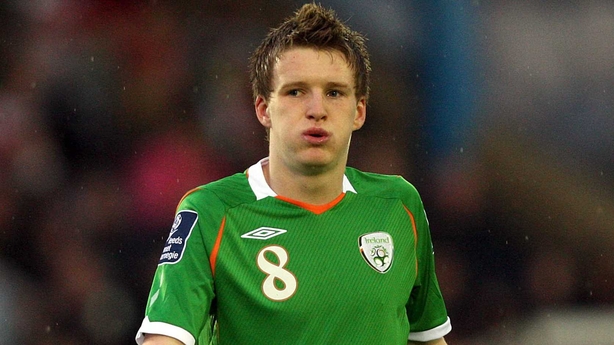 In essence though, I never won a cap at any level while I was a League of Ireland player.
It remains somewhat aspirational in this country that an SSE Airtricity League player might don the senior jersey and in that regard not much has changed since I was a teenager – despite the incredible influence former League of Ireland players have had in recent years.
However, for so many years, even getting more than a handful of players from LOI clubs to don the green jersey at any level was an optimistic goal.
Young players were either snapped up at a very early stage by a well-established big-name club in England or were at such established Dublin nurseries as Belvo, St Kevin's, Home Farm or Cherry Orchard.
League of Ireland sides either had no team at all at underage level or, at best, a set-up that they struggled to finance and kids who were inferior to those who had been scouted early and taken to the likes of Belvo.
Earlier this month, the Ireland Under-15 squad was named for a pair of back-to-back friendlies against Cyprus.
When I was Under-15/16, it would have warranted no comment were there no League of Ireland players featuring at all.
So take note of the clubs represented so proudly in that squad list last month – and marvel at where this whole story is going.
Finn Harps, Bohemians, St Patrick's Athletic, Shamrock Rovers, Sligo Rovers, Cork City and Dundalk all had players in that squad; indeed, they accounted for 13 of the list.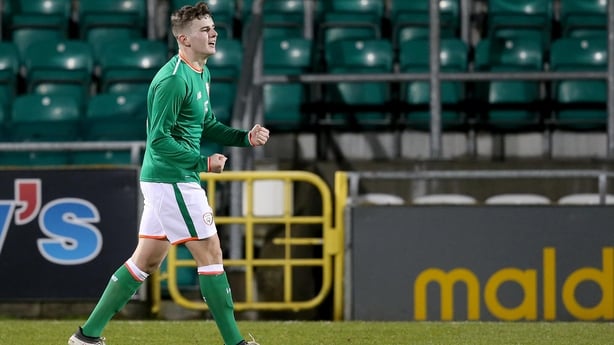 Last week, Ireland's Under-21s beat Iceland 3-1 in a friendly, with the brothers of Derry City – Ronan [above] and Rory Hale – both scoring. The other man to net for the Boys in Green was QPR's Ryan Manning, whose brother Ronan has followed in his footsteps by learning his trade at Galway United.
That set Noel King's men up for Tuesday evening's game against Azerbaijan, which we won – admittedly thanks to a goal befitting how people generally think Ireland play. Ireland were seconds from disaster before an old-fashioned set-piece kept their European Under-21 Championship ambitions alive.
Ronan Curtis, Ronan Hale, Manning and Cork City's Danny Kane played in Tallaght, with the rest of the Irish team mainly comprising players born in Britain.
This is going to become the norm, I would hope, and the number of League of Ireland guys representing the country – and Northern Ireland – should be even higher at the younger ages.
This is quite a dramatic transformation, about which little perhaps has been said. Granted, it was obviously extremely difficult for the nursery clubs to agree to the FAI's plan for the League of Ireland underage leagues to comprise League of Ireland clubs only – but perhaps they will accept that it is for the greater good.
One of FAI High Performance Director Ruud Dokter's goals has always been to have the best playing with the best and against the best. It's exactly what he had in mind with regards to the underage National Leagues, which will soon start at Under-13 level.
What's more, any impressionable young boy who went to Tallaght over the past couple of weeks for either of those games will have come away appreciating that he does not need to leave this country to play for Ireland.
That in itself is a result worth celebrating.