Former Republic of Ireland goalkeeper Shay Given revealed that he has major reservations about video assistant referees and he believes that it's still too untested to for this summer's World Cup.
Earlier this month FIFA president Gianni Infantino confirmed that VAR will be used at the World Cup for the first time when the finals get underway in Russia in June.
Infantino said VAR had been shown to reduce the number of refereeing mistakes in matches where it has been used.
The system that allows off-pitch referees to re-examine a decision or an incident referred to them by the match official has been used in Germany's Bundesliga and Italy's Serie A this season and trialled in some English FA and League Cup games.
However Given remains unconvinced by it and he claims feels that it's still too early to use it at such a high profile event.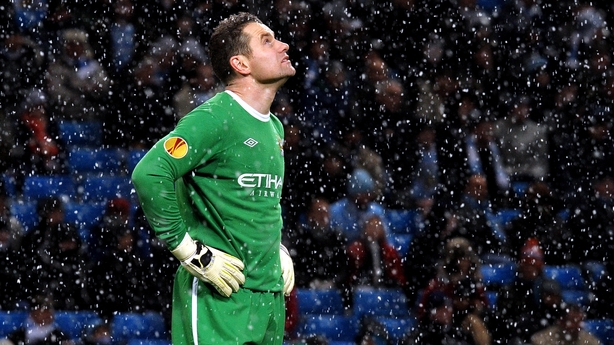 Speaking on RTÉ 2fm's Game On, Given said: "It's very early days and I know the World Cup in the summer is going to be judged by VAR. I don't think a lot of people are happy with it because it's not the finished article yet.
"I think the summer's World Cup is too early to use it but they've decided to use it and the proof with be in the pudding."
Given feels that the uncertainty among supporters inside stadiums when VAR is being used is harming the game as a spectacle and that it's in danger of ruining the atmosphere at a match.
"I remember a game a few weeks back when Rochdale played Spurs at Wembley and the players were standing about for ages it seemed, two or three minutes, before a decision was made.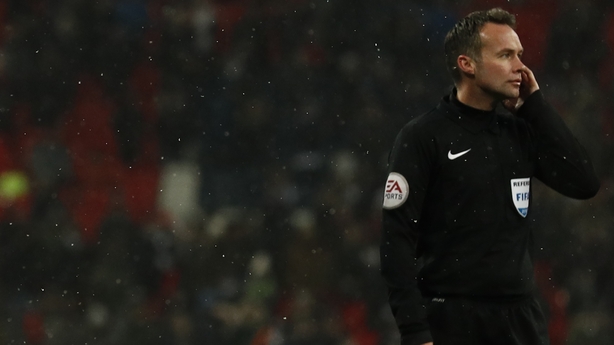 "The fans in the stadium don't know what's happening and it's all a bit up in the air.
"The exciting thing about football when a goal is scored, you want the fans celebrating and then the referee is looking at a camera thing to decide if that's really a goal or not a goal.
"You don't want to take away the excitement and I think that's why is so popular around the world, the excitement and the spur of the moment of being in the stadium and feeling the atmosphere.
"You don't want it all to be taken back to slow motion and some guy in a studio down the road making big decisions."