"If you had handed me three games for Liverpool when I was five years old, I'd have snapped your hand off for it."
When talking to Adam Morgan it's impossible not to think about the what-ifs. A quick search of YouTube turns up some impressive clips of him playing for Liverpool alongside Luis Suarez, Steven Gerrard, Jamie Carragher and Raheem Sterling.
It's easy to see why he was heralded as the next Robbie Fowler and understand why Carragher and Gerrard sang his praises.
For a brief moment in time Morgan stood on the edge of greatness but like so many he never took that final step.
Sitting across from him in Sligo - where he now plays his football - it feels like those days were a lifetime ago, not just a little over four years gone.
The 23-year-old still looks the same, his face is young and earnest, his haircut hasn't changed and he is full youthful exuberance.
However when you scratch the surface it's clear that the journey Morgan has gone on since leaving Liverpool in 2013 has left a mark.
A lot has happened in that short time.
"I feel like I've lived a full life," says Morgan and it's hard to disagree.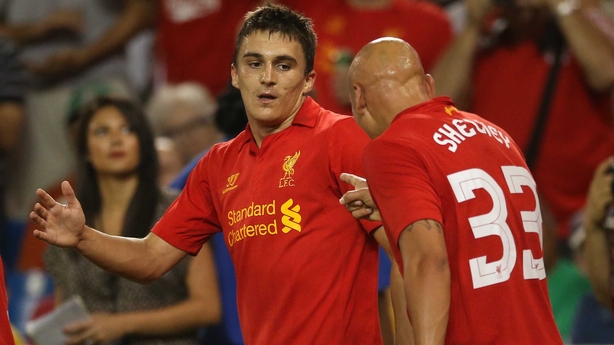 Not long after making his debut for the club he played with since he was five-years-old, Morgan was sent on loan to Rotherham United and then Yeovil Town.
Then Liverpool manager Brendan Rodgers wanted him to work on his physicality, but instead his career began to unravel.
"I moved 300 miles from home to Yeovil," recalled Morgan, "I was playing a man's game which I wasn't really used to and it was a little bit too much for me.
"I didn't really get on with the manager and that happens in life. You are not going to get on with everybody and you just have to accept that.
"I try and use it as a life lesson now. I know how to deal with people better and address people better. Looking back both sides could have been better."
Things didn't work out at Yeovil and for the next couple of years he bounced from club to club, falling further and further down the leagues. It was a tough time and Morgan learned some harsh lessons.
He was still a teenager, far from home, and without the support systems that he'd been surrounded by his whole life.
"In Liverpool you can be wrapped in a bubble where everything is done for you.Then you move to somewhere different and it's hard because I had been in Liverpool since I was five-years-old.
"All my friends were working 9-5. I was finished training at 1pm. You fall into bad habits sometimes without even thinking. I needed a way to become strong mentally."
There were times when Morgan doubted himself, he wondered could he only do it as a child or as a teenager and if he was good enough at all.
As his dreams slipped further out of reach, he knew he needed help and that came in the form of a sports psychologist.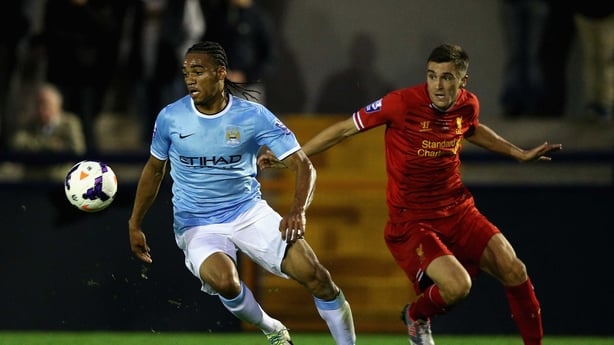 "I think 70% of football is mental. When something is in your head it can affect what you are doing on the pitch and off the pitch.
"You can't perform properly unless you are strong mentally and I am really strong mentally now, I've had a lot off help off the pitch with a sports psychologist.
"I've got one now who really helps me. I'm not ashamed to say that I needed help and I never will be ashamed to say I needed help.
"There was nothing wrong with me. I just needed to get back on the straight and narrow and focus just on my football, take away all the things that were worrying me and just focus on football. That's how I get the best out of myself."
On top of dealing with the regular pressure of trying to find his way in the cut throat world of professional football, Morgan had to deal with the added expectation of being the poster boy for the young local players in Liverpool, bucking the trend, and making it to the top level.
"At the time I took it in my stride, things were going well. It's when other things start happening and you are still labelled as the player who was meant to be the next Robbie Fowler, and Steven Gerrard and Jamie Carragher have said things about you. That's when it gets hard.
"For me now I look at it as a bonus, for people like them, my heroes, to say nice things about me. I just feel privileged. There was no need for me to feel pressure. I obviously know that I have the ability inside and they have seen my ability too.
"From my personal point of view if you want to make it as a Scouse lad, you have to be exceptional, then you need a bit of luck and when your chance comes you have to take it.
"Trent Alexander-Arnold is keeping Nathaniel Clyne out of the team. He deserves his chance. Jon Flanagan did it but he had injuries. There have been a few that did it but not too many who stayed.
"From where I'm from, if you make it on the team that everyone loves, it's a massive thing. I'm very proud, I have nothing but thanks for Brendan Rodgers and for everyone at Liverpool.
"Me leaving is not what affected my career. I was always going to have to leave Liverpool because I wasn't quite at the level and I can fully accept that.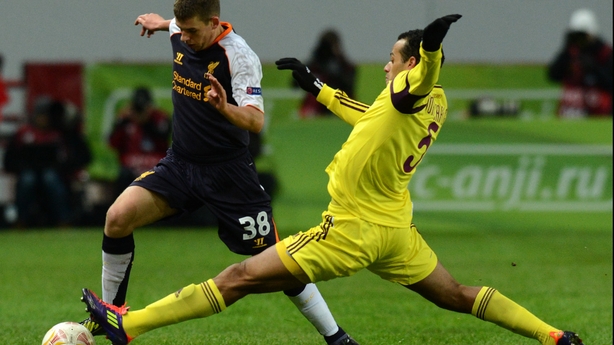 "I wasn't a Luis Suarez or a Daniel Sturridge. That's fine. It's what happened after I left Liverpool that affected my career.
"Everyone has a path, we used to joke about Raheem Sterling, if he wanted to be a rapper or a chef he would have been the best at that.
"He was born with a star on his head, everyone has a different path and this might be my one. I want to go back to the top but we will see what happens."
Armed with the wisdom that experience brings Morgan feels he has a lot to offer the next generation of footballers.
He has a good relationship with the Alex Inglethorpe, the director at the Liverpool Academy and hopes to share his story with them.
"I know I could teach those young lads a lot, I used to be one of them in the room thinking 'when is this over?' and 'I want to go home'.
"Sometimes I wish I would have sat up and listened a little bit more, I know I could give them a few lessons.
"I'd tell the young players to work as hard as they can and take every bit of advice you can. When people try and distract you forget about them, think about yourself and what's best for you.
"If people want to go to parties at 17 or 18 you will be the one laughing at 30 years old when you don't have to work anymore.
"You are doing a job you love, playing for the team you love, just do everything you can to hold on to that because when that feeling goes you can never get it back."
Morgan is still in touch with some of his former teammates like Flanagan and Jack Robinson in QPR. He speaks to them regularly.
He knows now that a lot of players around his age have been through similar things, so they can give each other advice on how to deal with the difficult situations they face.
"We were team-mates and are still really good friends. You have to realise that you're not on your own and that you shouldn't be ashamed if you are feeling hurt inside.
"I've learned this stuff over the years. When I thought I was suffering, maybe I wasn't suffering as bad as I thought.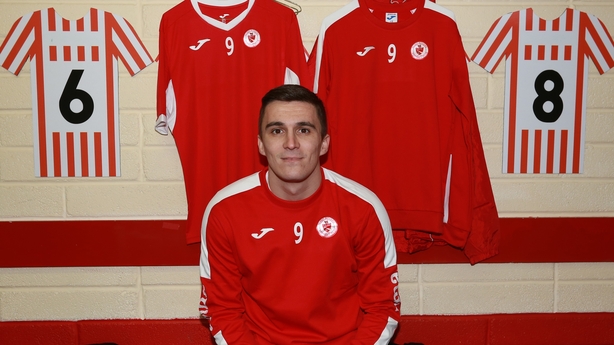 "I use all that for my mental motivation. Maybe I wasn't as grown up as I thought I was. I needed a few setbacks and knockbacks and now feel like I have weathered them."
Last year Morgan was debating whether his career was over but now he feels like he has a new lease of life at Sligo and he feels he has Gerard Lyttle to thank for that.
"The gaffer gave me my chance again, he put so much faith in me, like you wouldn't believe. The things he has done for me in this short period of time is more than most people have ever done for me so I have respect and appreciation for him."
Morgan has repaid the faith that Lyttle put him by getting his season off to a positive start with four goals in seven appearances.
"I feel like a little kid again, I love going to training. I'm not saying that because the cameras are here. I genuinely do. I have a smile on my face.
"My family and my girlfriend can see the enjoyment is back. I'm remembering how it used to feel. The best feeling for me is scoring a goal, it doesn't matter where you do it....that feeling is great.
"I have very high standards, that's why I am doing everything I can to maintain my form. I don't want anything to slip, I'm not getting comfortable
"I'm working as hard now as I did in pre-season. I'm not taking anything for granted. I always said I want to be up there with the best goalscorers in this league and I want to help Sligo Rovers finish in the top four."