Cyrus Christie is refusing to be cowed by the racist abuse he suffered in the wake of the Republic of Ireland's World Cup play-off exit.
The 25-year-old Fulham defender was targeted via social media after scoring an own goal in Ireland's 5-1 second leg defeat by Denmark at the Aviva Stadium in November which dashed their hopes of making it to Russia this summer.
Police were called in to investigate, but Christie, who released a statement about the matter at the time, is adamant he will not allow the trolls to deflect him from his mission.
He said: "I've had worse in my time, I've had 10 times worse. It's one of those, it still happens in this day and age.
"Whether or not stuff gets done about it, whether or not it changes, who knows? It was one of those, I take it and move on.
"The police were on, but whether something will get done or not, I don't know. That's just the way it is.
"A lot of the time when stuff like this happens, nothing really gets done. A lot of these people are hiding behind different profiles.
"I've had a lot worse growing up, when I was in school, so for me it was water off a duck's back. I've moved on. I was more disappointed with the result than anything.
"If that's what they want to resort to, they can, it's sticks and stones at the end of the day. I'm not going to be too hurt by it."
Christie, who began his career at hometown club Coventry and had spells at Derby and Middlesbrough before moving to Fulham in January, revealed he had endured similar experiences earlier in the campaign.
He said: "It happened in the four previous games as well, the Georgia and Serbia games - it happened over the course of a couple of months. It's one of those, you don't speak out because nothing does happen.
"You don't really hear it on the terraces. You get the odd person, but it's more social media, that's where they get brave. They wouldn't say it to your face. When they're hiding amongst the crowd, that's when they get brave.
"I've had a lot worse growing up from where I've come from and many more dangerous situations in my time. It was nothing to me."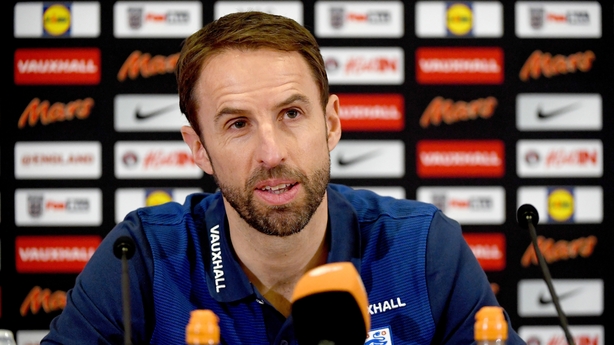 Meanwhile, Gareth Southgate highlighted "disgusting" racist abuse of England's teenage players on social media as a prime example of why the country needs to get its "own house in order" before taking aim at World Cup hosts Russia.
Just three months before the opening game, heightened political tensions between the UK and Russia have compounded pre-existing fears about this summer's finals.
Racism is high among the concerns given the number of issues that have reared their head in Russian football over the years, but Southgate made the point that a light needs shining on issues at home as well as abroad.
"I don't think we should just talk about racism in Russia - we have got to get our own house in order," the England boss said.
"There is still things going on in our own country that aren't correct around racism.
"So, we keep pointing the finger at Russia, where we're going to be guests in the next few months, but we haven't resolved the issue in our own country."
Follow Turkey v the Republic of Ireland via our live blog on RTÉ.ie/sport and the News Now App, or watch exclusive terrestrial coverage on RTÉ2 and RTÉ Player from 5.00pm with kick-off in Antalya at 5.30pm.