Martin O'Neill admitted that was he was both surprised and disappointed with Northern Ireland manager Michael O'Neill's recent comments in relation to players' international allegiances on the island of Ireland.
The Northern Ireland manager spoke out recently against the FAI's policy of targeting players, while emphasising that the southern association only target catholic players to play for the Republic.
Martin O'Neill responded to his namesake's claims, by making the point that he had never taken a senior player away from the northern set-up, while reminding that, in fact, it was Northern Ireland who took Alex Bruce in the other direction.
"What I have a problem with was the unexpected nature of the comments," said Martin O'Neill, speaking at the press conference at the Aviva Stadium.
"I think Michael would admit this, that I haven't even taken one player away from him at senior level.
"I met him at a game quite recently, at Fulham, and we had a very convivial conversation. He never mentioned these points. I wish he had.
"So they came as a bit of a surprise.
"I have had a conversation with him since. He has admitted that I have not taken a senior player. In fact, it's quite the opposite as he has taken Alex Bruce."
Michael O'Neill also declared that he wanted both associations to enter into a 'gentleman's agreement' in relation to underage players, and while Republic manager O'Neill admitted that he had no problem having that conversation, he did stress the importance of the player's decision ultimately being respected.
"I have no problems having a conversation about underage level, if that's the case.
"The most important thing here is, one, that I have never chosen a player on anything other than merit and, two, and this is really, really important, it is down to the player, it is the player's choice in these issues.
"I'm doing the interview here but I think it is Michael that you need to question
"The rules are there. We have lost players to England.
"In fact, there was a young lad last night [Marcus McGuane] who made his debut for Barcelona, who played for us with the Under-17s and he has gone to choose to play for England. It's disappointing but you have to accept that. It's entirely the player's choice."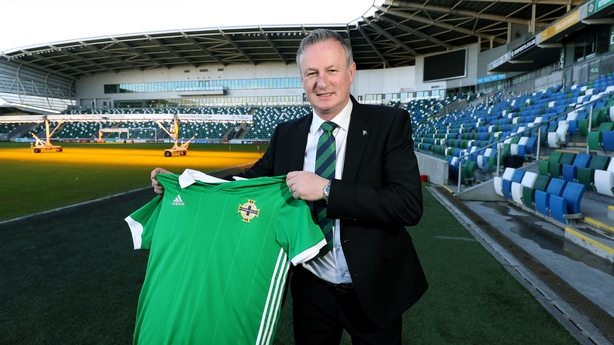 The Ireland manager named Declan Rice in today's squad for the trip to Turkey and the West Ham player is another whose future could venture in another direction, as the English-born defender is still eligible to declare for the land of his birth until he receives a competitive cap for the Republic.
Rice has reportedly being on the radar of England's management, however, the player has never indicated anything other than representing Ireland.
Jack Grealish, of course, played numerous times for the Ireland Under-21s before switching to England, and O'Neill admitted that he would accept the player's choice should the situation arise.
"I think that's a point worth mentioning [regarding Rice].
"I would never take anything for granted. We had the situation with young [Jack] Grealish. He made the decision, and I accept that.
"This is a friendly game, so Declan still has that opportunity, and I wouldn't presume anything at all.
"So until someone says 'this is exactly what I want to do', I'd be hopeful, but if someone wants to change their mind, that's entirely their choice."
O'Neill, of course, himself played for Northern Ireland and was captain of the team that reached the World Cup quarter-finals in 1982.
Apart from all the talk of players switching sides, the Derry native took real umbrage with the fact that Michael O'Neill would bring religion into the conversation.
"To actually talk about religion and bring religion into it…I think that's something you'll have to ask Michael about.
"I've played for Northern Ireland 60-odd times, captained them a number of times during their most successful period.
"Not only had we great players playing from both sides of the political divide but we had great camaraderie, so it's very disappointing.
"So the irony in all of this is that I have not taken one player from him, which he has admitted.
"I have never chosen a player other than on merit, and that will always be the case, and I don't think I have anything more to say on it."