It's almost become a ritual of the internet age for soccer fans.
You're checking through the afternoon's Premier League results and notice that Arsenal have lost again, or even drawn against a side they'd be expected to beat.
That's it then, the next 15 minutes entertainment is taken care of as you go in search of the latest edition of Arsenal Fan TV.
If you haven't heard of it yet Arsenal Fan TV is, in a nutshell, a series of pre-match and post-match interviews from host Robbie (below) with a crowed of generally unhappy regulars.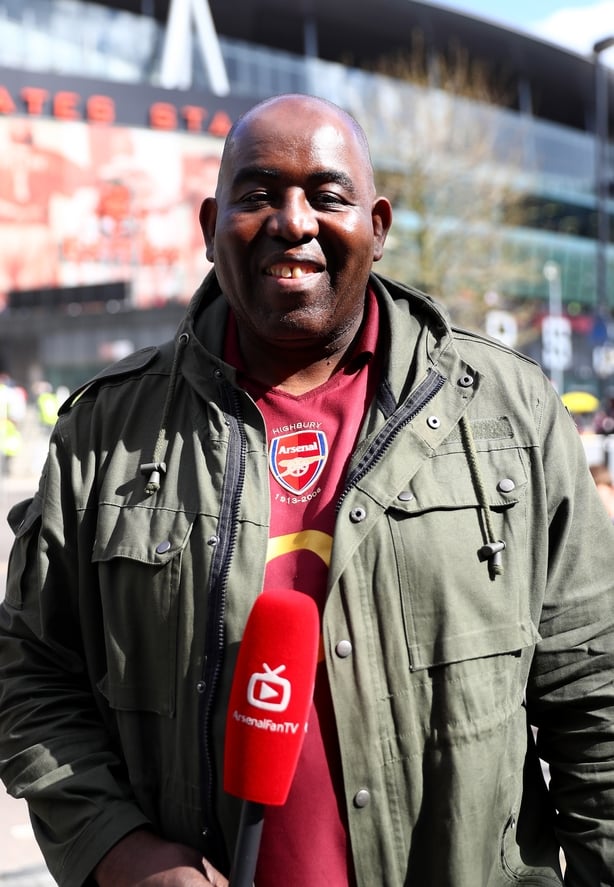 There's angry shouty-man Claude who very much sits in the Arsene Wenger out camp.
There's Ty, an optimist at heart who still claims the French manager 'can turn things around' but is slowly having his faith destroyed in front of a camera and there's Troopz who may or may not be a star of the UK grime scene, it's hard to know at times. He also wants Wenger sacked, fam.
It's very much the kind of operation that the success and growth of YouTube has enabled as one man with a smartphone camera has managed to attract an audience of hundreds of thousands for the spectacle of seeing grown men shout, swear, scream and cry about their football team that sits comfortably in the top six of the Premier League and in the last 16 of the Europa League.
Arsenal Fan TV has become Jeremy Kyle for soccer followers and has led to a growing perception that Gunners are spoiled whingers. Less 'boring, boring, Arsenal' of George Graham's day and more 'moaning, moaning, Arsenal'.
They're a stable club playing in a spectacular stadium that regularly wins silverware and has lifted the FA Cup in three of the last four years.
Sure, the manager may be overstaying his welcome slightly and uncertain how to adapt to a world in which the likes of Manchester City can spend £50million on Kyle Walker, but he's also the most successful manager in the history of the club and deserves some leeway.
So that's why we're taking a look here at 10 clubs whose supporters definitely have more reason to moan and gripe, and who knows they might even be inspired to set up their own YouTube operation. Bray Wanderers Fan TV anyone?
We need your consent to load this YouTube contentWe use YouTube to manage extra content that can set cookies on your device and collect data about your activity. Please review their details and accept them to load the content.Manage Preferences
10 Newcastle United
By all rights Newcastle should be one of the biggest clubs in the Premier League. The only major football team in a city of one million people with a 52,500-seater stadium that comfortably sells out each week, filled with a fanatical fanbase.
So where's the problem? Step forward owner Mike Ashley. The founder of Sports Direct, the budget sports clothing store seems to be hell bent on running the football club in much the same way as the stores. Investing minimally in the squad and seemingly content to finish 16th in the Premier League as long as relegation is avoided and the television cash cow continues to be milked.
Takeover and buyout rumours have circulated for years now without ever coming to anything and all the while the club continues to flirt with relegation. Ashley somehow persuaded Rafael Benitez to not only take charge of the club but to stick with them when they were relegated to the Championship.
But having battled back to the Premier League, Benitez was left without meaningful funds to bring in the kind of players that could help kick the club on and as a result is left fighting a relegation battle with a Champions standard squad.
9 Hull City
Hull City chairman Assem Allam is a man who is used to getting what he wants. So much so that when his deeply unpopular 2014 plan to rebrand the club to the Hull Tigers was met with opposition, he promised to sell the club.
Four years later and despite solid interest from America, China and England, Allam remains in charge of the club, having seen them relegated from the Premier League and growing unrest from supporters concerned about the club's finances and the owners' intent.
The club recorded pre-tax profits of £35million last season, with supporters groups claiming that the profits were taken out of the club, while prior to the start of the season manager Steve Bruce, having secured promotion to the Premier League, quit after a breakdown in his relationship with vice-chairman Ehab Allam.
Hull are currently hovering just above the Championship relegation zone and face a battle to avoid back-to-back relegation with supporters having lost all faith in the owners and organising regular protests against them.
We need your consent to load this YouTube contentWe use YouTube to manage extra content that can set cookies on your device and collect data about your activity. Please review their details and accept them to load the content.Manage Preferences
8 Leeds United
Much like Newcastle, Leeds should be a team battling it out in the top half of the Premier League. Historically a great side and like Newcastle, hailing from a one-club city, United have been floating around in limbo for more than a decade now.
Under chairman Peter Ridsdale they were guilty of overspending and over-reaching, taking out huge loans against future television rights money and Champions League revenue. Failure to reach the Champions League saw the whole house of cards crash down and in 2007 they were forced into administration.
Relegated to League One, Leeds eventually regained promotion to the Championship where they've been ever since, things really got going in 2014 when Massimo Cellino took charge of the club. Or rather he would have, had he not failed the Football League's Owners and Director's Test.
Eventually overturning that decision on appeal, Cellino was then banned by the league after a tax evasion case came to light. He reneged on a deal to sell the club to a fan-backed consortium before eventually selling the club to fellow Italian Andrea Radrizzani last year, and between the two of them, in a three-year period, they've appointed nine different first team managers.
7 Bray Wanderers
One thing that fans of the Seagulls can't accuse their club on being in the last year is boring. Barely a month went by last season without some story of wages not being paid, North Korea-referencing press releases and half-time statements attacking the lack of support for the club.
At one stage everyone of the club's players were reported to have transfer-listed themselves as wages went unpaid, while the club were also involved in a match-fixing investigation, although no charges were ever brought following that investigation.
The club have had a particularly beef with Wicklow County Council, who were the targets of that North Korean-tinged statement, while another release targeted at the County Council complained about the 'smell and sight' a river in Arklow and then promised a new soccer centre of excellence to rival that of the England national team.
The club have continued in the same vein this season, disputing a report about unpaid wages and making a challenge to soccer journalists Neil O'Riordan and Owen Cowzer to make a €5,000 donation to charity and/or organise a charity soccer game. As you do.
6 Columbus Crew
The MLS has gone from strength to strength in the United States and has developed a unique soccer and fan culture that's distinct from European football.
However, one the more unwelcome things about the league is it's NFL-copying franchise system whereby the club's owner is be all and end all when it comes to decision-making and the league will allow owners to move the clubs, lock, stock and barrel to a different city in search of more money.
Columbus Crew supporters are facing just that issue as owner Anthony Precourt attempts to move the club to hipster-haven Austin in Texas, despite the fact that the Crew and firmly rooted in the Columbus community and turn over a tidy profit and draw decent crowds.
5 Blackburn Rovers
It pretty much went wrong from the get-go for Indian chicken conglomerate Venkys when they took charge of Blackburn Rovers in 2010.
With the club sitting comfortably in 13th place in the Premier League the new owners sacked manager Sam Allardyce "as part of our wider plans and ambitions for the club". Those ambitions would apparently be realised by the appointment of Steve Kean (below), whose agent had played a major advisory role in Venkys' takeover of the club.
Blackburn narrowly avoided relegation that season but would go down in 2012 and amid massive supporter revolt, finally parted company with Kean in September.
A downward spiral followed, signified by a lack of investment and seemingly interest from the owners as the club drifted into League One, and with the club currently £120million in debt any players that manager Tony Mowbray manages to unearth, won't be around for long.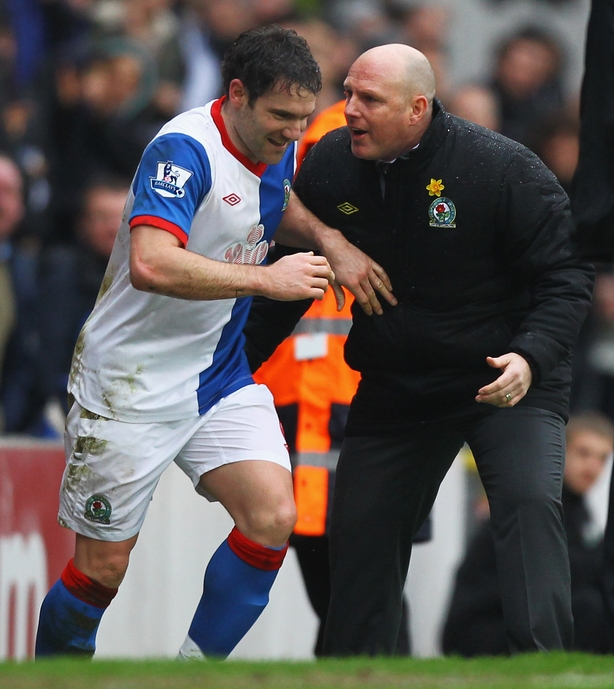 4 Coventry City
It's not so long ago that Coventry City were Premier League mainstays and boasted a squad featuring internationals and promising young superstars like Robbie Keane, but relegation in 2001 started a slide which is still being felt today, thanks in part to the club being owned and run by a hedge fund, SISU Capital Limited.
SISU took charge on the club in 2007 with the Sky Blues still in the Championship and playing at their home of the Ricoh Arena.
Bought as an investment for the hedge fund, the club have lost £40million in the six years they've been under SISU control, have had to leave their stadium after the owners stopped paying rent and were force to groundshare outside of the city with Northampton Town.
The club eventually returned to the Ricoh Arena in 2014 but have dropped down to the fourth tier of football, League Two and SISU remain the target for protests both on the pitch and off by supporters.
Perhaps the most famous protest came in 2016 when in a game against Charlton Athletic, themselves unhappy with their owners, both sets of supporters came together to throw thousands of plastic pigs onto the pitch during their game at The Valley.
We need your consent to load this YouTube contentWe use YouTube to manage extra content that can set cookies on your device and collect data about your activity. Please review their details and accept them to load the content.Manage Preferences
3 Rangers
Like them or loathe them, there's no doubting that supporters of Glasgow Rangers have been put through the wringer in the last few years.
Rangers' downfall was born of their own hubris and their desperation to stay ahead of Celtic. Former owner David Murray's pledge to spend £10 for every £5 that Celtic spent may have won him over many fans at the time but finding that money was never going to be easy in a league where some teams have an average home attendance of 3,000.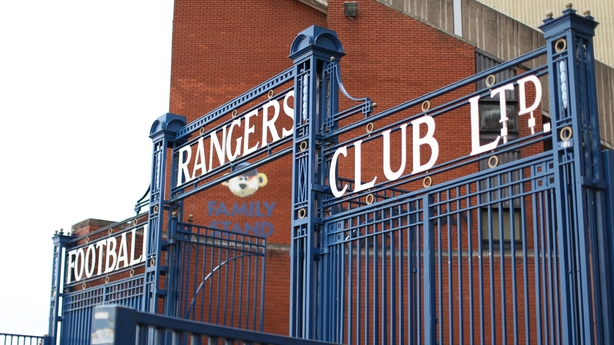 Still, they tried and were able to attract big name players through the use of Employee Benefit Trust payments which helped sidestep pesky trivialities like paying tax.
It all caught up with the club in 2012 when Rangers entered administration and were eventually liquidated before being reformed within a new company structure. All of which saw them dumped down to the fourth tier of Scottish football with any recognisable player leaving.
2 Blackpool
It's safe to say that the Oyston family are not the most popular people in Blackpool. They've sued supporters, they've inspired a boycott from fans and most recently lost a high court battle with businessman Valeri Belokon to the tune of £31million for taking money from the club.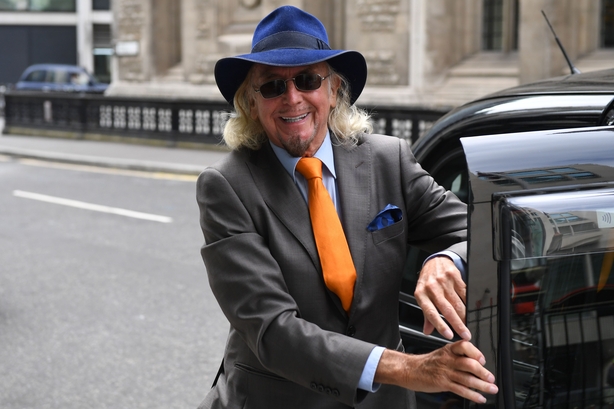 The judge in Belokon's case against owner Owen Oyston (above) and his son Karl ruled that the owners took out £26.77 million in 'illegitimate stripping' of the club's funds. Belokon a shareholder in the club, was left out of the loop when that money was moved and it brought to a head issues that fans of the club have been speaking up about for years.
The boycott of the club by supporters remains in place and things became so heated between the owners and supporters that the Oystons began to sue supporters for comments made on social media. Meanwhile the club started the 2014-15 season with just eight registered professionals, a goalkeeper who had to get a shirt from a fan and finished it with a record lowest points total in the Championship.
The future of the club is currently up in the air with Owen Oyston claiming he was put it up for sale in order to repay Belokon the money owed.
1 Doncaster Rovers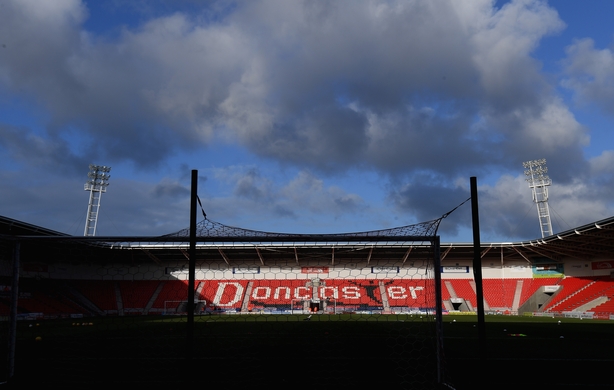 It's time to come clear here because a tweet from a Doncaster Rovers fanzine sparked off this feature, as they compared the trials and tribulations their club faced in the 90s to the current malaise that has the Arsenal Fan TV crew in such a fluster.
There's no doing justice to that thread here and you owe it to yourself to go of and read it all thoroughly but suffice to say it involves a chairman who has been arrested for arson on the club's ground, an administration order, a funeral for the club held at the ground and relegation from the football league.
Troopz, Claude and Ty, you lads have never had it so easy.