Kevin Doyle has revealed the Republic of Ireland players "couldn't stand each other" heading into Euro 2012 as Giovanni Trapattoni's training methods grated and frustration washed over a squad doomed to failure.
Ireland sunk to three group defeats from three in Poland, being outclassed by Croatia, Spain and Italy as they came back home as arguably the worst team in the tournament.
Trap did lead the team into the following World Cup campaign but he would not complete it, making way for Martin O'Neill as performances and results went off a cliff.
"We nearly over-trained, over-prepared. It was our first tournament for a long time," Doyle - who retired from the game last September due to concussion concerns - told RTÉ Game On.
"Speaking to players ahead of Euro 2016, the hotels, the preparation, everything was finetuned compared to 2012. We trained too much. It was very monotonous. 
"A lot of players were really on edge by the time the tournament came around. There was a lot of snapping. A lot of lads couldn't stand each other before the tournament even started. It was such a letdown after that Croatia game.
"Our second game was against Spain, which was even worse. It was all over - it didn't matter about the third game. All over in the space of four or five days after spending two years building up to this. Lads were shellshocked.
"That Euros was two years too late. That squad of players was at their peak in the that France play-off game. Had we gone to that World Cup... I think we'd have put up a better show."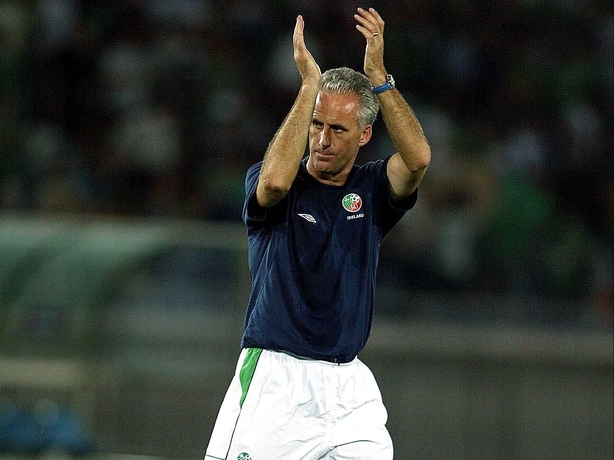 Doyle had plenty of game time under Trap's successor O'Neill, who himself has attracted plenty of criticism in the months since the disastrous play-off hammering to Denmark.
He also plied his trade in England under another former Ireland boss, Mick McCarthy, and while he praised the current man in the hot seat, the Wexford man admitted he still had a soft spot for McCarthy.
"Mick was very good for me, signed me for Wolves. When he took over Ipswich they were in the bottom three. They've looked like they're going to make the play-offs most seasons he's been there. The owner is not spending any money... Mick has just got on with it. 
"He said when I was at Wolves with him he wanted (to go back to manage Ireland). We'd be talking about and he'd say he'd love to go back if he got the chance. 
"You'd come back from games with Ireland and he'd be asking you about it, wanting to know about other players maybe he might be interested in. He'd be the one manager over the years you'd say, 'Jesus you could go for a pint with Mick'. And we did actually.
"He was brilliant enough to bring over the Wolves first team when we were in the Premier League to play Wexford Youths in a game. I brought him down to my parents, to my brother's pub and we had a few pints. It was good craic."