Ronald Koeman is targeting Euro 2020 qualification and hopes to change Holland's mentality after signing a four-and-a-half-year deal as manager.
The former Everton and Southampton boss takes charge of a team who have failed to qualify for this year's World Cup.
The Dutch football federation - the KNVB - announced on its website that Koeman had signed a contract that runs through to the 2022 World Cup in Qatar.
"I am very happy, I am really looking forward to it and I think it is a great honour that I will be the national coach of the Dutch national team," the 54-year-old said at a press conference, quoted on vi.nl.
"The expectations are always high. You want to achieve something with each other, unfortunately that has not been achieved in recent years.
"I do not see it as an easy job, but I do have faith in it. I see a lot of future.
"One of the reasons we have become less is that we can do more in training and train differently. We can do more tactically and I have seen a lot of talent since I have been back in the country for a few months."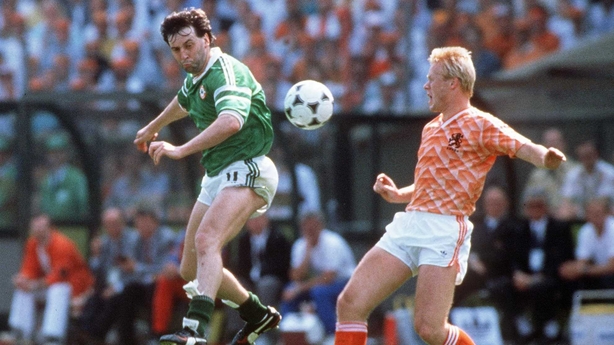 His first assignment is a meeting with England on March 23 before facing Portugal three days later.
Koeman has experience of managing in Holland, England, Spain and Portugal and refused to talk about what kind of football he will set the Oranje up to play.
"It seems a bit early to talk about systems," he said. "The standard is that you get the most out of your players and performances.
"My team must be able to play multiple systems. With the eye on the opponent you sometimes change. That is not defensive, but that helps you to respond to the weaknesses of an opponent.
"My basic system is 4-3-3, but that does not mean that we will play 4-3-3 against England. Again: I think a team should be able to play multiple systems."
Koeman admitted he expects to be inundated with opinions about the national team, but said: "My wife said that I get eighteen million opinions as a national coach. Then I said that 'at least it is not every weekend'."
Eric Gudde, chief executive of the KNVB, added: "I did think about a foreigner (foreign manager).
"Gradually I became convinced that a Dutchman, who also takes influences from outside is preferable, because you can get started faster.
"It is also not the case that two Albanians or two Russians could have done better."