Liverpool manager Jurgen Klopp insists club-record signing Virgil van Dijk is not overweight and his fitness is not an issue.
Former Reds defender Jamie Carragher suggested on Thursday's Sky Sports The Debate programme that the world's most expensive defender "needs to lose a bit of weight".
However, even though Klopp admits he rested the £75m January arrival from Southampton for Tuesday's win at Huddersfield he rubbished claims the centre-back was overweight.
"Wow! I am sure Jamie needs a little bit of weight but for Virgil it is not the case," he said.
"He is a big and tall player, that is how it is. We have the best nutrition department and no-one came to me and said we need to work with him.
"Being fit means all of that so you have at the end more muscle than anything else. It is not an issue, not at all."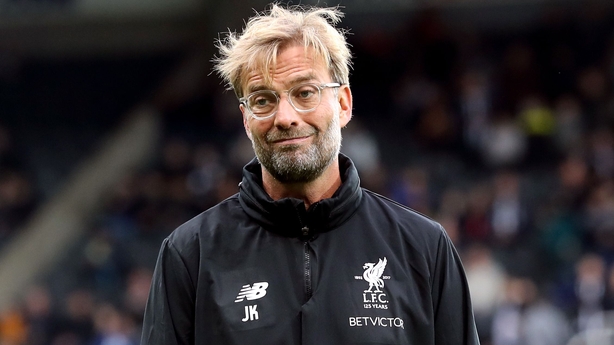 Van Dijk is set to return to the starting line-up for Sunday's visit of Tottenham which could play a significant part in the race for the top four.
Liverpool, in third, currently hold a two-point lead over fifth-placed Spurs and are looking to avenge their 4-1 defeat at Wembley back in October.
Van Dijk is likely to replace Dejan Lovren, who was substituted after 31 minutes at Wembley having endured a torrid time against Harry Kane, even if Klopp accepts the Dutchman is still getting to grips with his methods.
"When Virgil came here he was not fit, that is the truth because he had a long injury, then he played, then he was injured, then the transfer was kind of an open case and he didn't play for Southampton so it was not a consistent season so far," Klopp added.
"I don't know him long enough to say 'Yes you can play all three games' in this moment so we had the opportunity with Dejan (at Huddersfield) so we had two completely fit players. That is why they played and Virgil didn't play.
"He is still a new player but you cannot train in a Premier League match so we need to use the time between the matches and in the matches we have to deliver.
"It is just exactly as I expected it would be: a few ups and downs. We will see Virgil van Dijk at his best after the summer but we don't have the time to wait until then and why should we? He can bring in a lot of things already.
"It is quite difficult because our defending style - and I know how this sounds - is different to Southampton or to Holland so that's why it makes so much sense you get used to it."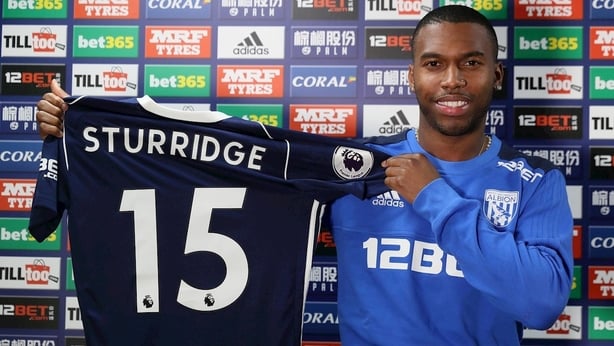 The January transfer window saw Liverpool move out Daniel Sturridge, Marko Grujic, Lazar Markovic and Jon Flanagan - having previously sold Philippe Coutinho to Barcelona - with Van Dijk the only arrival.
Asked whether their top-four chances had been enhanced or damaged Klopp replied: "Neither I would say.
"We did what we thought was right, not everything was in our hands.
"Would we have preferred to keep Phil Coutinho? Yes, I think everyone knows that but I think it was sensible to do it.
"The senior players we gave a loan made sense as well: Marko needed match time, Lazar it was clear he did not play football for a long time and Anderlecht is a fantastic solution - the same as Bolton is for Flanno.
"Daniel wanted to leave as well and with Roberto (Firmino), Dom (Solanke) and Danny Ings we have three players in that position plus maybe Mo Salah on a specific day can play as well so made sense as well."