Video replays look set to be used at the World Cup this summer after the game's law-makers described the results from two years' of trials as "very encouraging".
That was the clear message from the International Football Association Board's (IFAB) 132nd annual business meeting in Zurich in Monday.
Chaired by FIFA's deputy general secretary Zvonimir Boban, the meeting of technical experts was given a detailed analysis of how video assistant referees (VARs) have performed in 804 competitive games in more than 20 competitions across the world.
Collated by leading Belgian university KU Leuven, the results revealed that a "clear and obvious error" by the match official was overturned in every third game.
Facts and figures about the VAR experiment. pic.twitter.com/yolgWcK9Ag

— The IFAB (@TheIFAB) January 22, 2018
Typically, the VAR is checking fewer than five decisions a game and most of these checks - simple reviews of the action during breaks in play - have no impact on the game at all.
More than half of these checks are for goals and penalty decisions, with the remainder being potential red-card incidents. The fourth permitted use of VARs - to clear up cases of mistaken identity when cards are being shown - has hardly occurred at all.
According to the data, match officials are getting 93 per cent of the possible VAR decisions correct, but video replays enable football to boost that to 98.9 per cent, the missing 1.1 per cent being an admission that human error cannot be completely excluded from the process, particularly when speed is of the essence.
On that matter, the median duration of a review has been 60 seconds: 39 seconds for decisions the match official has been willing to change without looking at the footage themselves and 70 seconds for incidents they have wanted to look at on a screen at pitchside.
These broadly positive results would not seem to tally with the public perception of the trials in countries such as Australia, Germany or Italy, but IFAB's experts are adamant that huge progress has been made since the system was first rolled out in 2016 and the experience improves with practice.
Speaking to reporters on a conference call after the meeting, which sets the agenda for the next annual general meeting, IFAB secretary Lukas Brud said the experts had enjoyed a "good discussion" about the results of the trial, which they considered to be "very encouraging".
He would not confirm nor deny if the meeting voted to make an "indicative recommendation" to the AGM that VARs should be formally adopted into football's laws, but it is widely understood that such a recommendation will be made.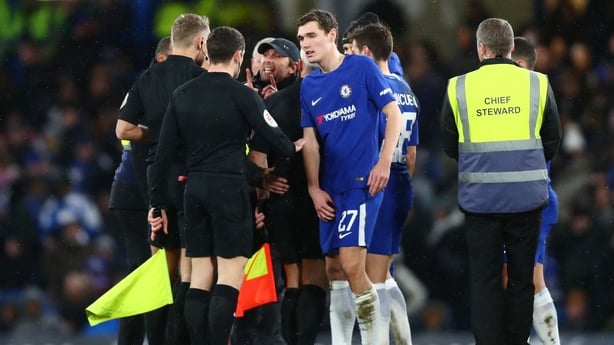 When asked if it had heard enough now to say it would definitely be using the system at Russia 2018, a FIFA spokesperson told Press Association Sport a decision would be made after the IFAB AGM, which will be chaired by FIFA president Gianni Infantino, in Zurich on 3 March.
English football's experience of VARs is still only four games old, with two more trials coming this week.
The decision to correctly award Leicester striker Kelechi Iheanacho's second goal against Fleetwood was a notable success for the system, whereas the failure to give Chelsea a penalty when Willian was tripped against Norwich 24 hours later was a much-discussed miss.