Neymar's eye-watering €222m transfer to Paris Saint-Germain altered the entire landscape of top-level soccer, but calculations that take into account age, position, contract duration, performance and status suggest the French giants may not have paid too much over the odds.
The CIES Football Observatory values Neymar at €213m in its annual table of the top 100 most valuable players on the planet.
It puts the silky Brazilian top of the pile, ahead of his former team-mate Lionel Messi (€202.2m) and clinical Tottenham frontman Harry Kane (€194.7m).
Teenage sensation Kylian Mbappe screamed on to the big stage with Monaco last year and then followed Neymar to Paris in the summer in a deal worth €180m plus bonuses.
His stock has risen according to CIES, who value the French 19-year-old at €192.5m.
Kane's Spurs team-mate Dele Alli (€171.3m), Manchester United pair Romelu Lukaku (€164.8m) and Paul Pogba (€147.5m) and Manchester City string-puller Kevin De Bruyne (€167.8m) are the other Premier League players sited in the top ten.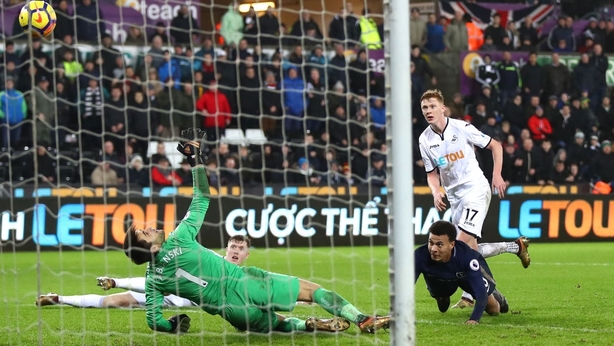 The latter trio are valued at considerably more than their clubs purchased them for, while Alli was a £5m signing from MK Dons.
Virgil van Dijk, Liverpool''s blockbusting €84m signing from Southampton, is 96th on the list, valued at €50.8m, exactly the same as Leicetsr City's Harry Maguire.
The Merseysiders' Mo Salah - crowned African player of the year last week - is 12th overall at €140.5m, just ahead of ex-Red Raheem Sterling (€138.2m), while Philippe Coutinho (€123m) comes in well under the reported €160m Barca have forked out for his talents.
No Irish player makes the top 100, though Denmark, who crushed Martin O'Neiill's men's World Cup dreams with an emphatic play-off victory in November, boast two: Christian Eriksen (€98.4m) and Andreas Christensen (€50.2m).
Cristiano Ronaldo matched Messi's haul of five FIFA player of the year gongs when he got the nod in October but he's slipped to 49th on the list (€80.4m). Twelve months ago he was third (on €137.8m) behind Neymar and Messi.