Jose Mourinho responded to Chelsea counterpart Antonio Conte's suggestion he has senile dementia by appearing to allude to the Italian's connection with a match-fixing scandal.

Former Blues boss Mourinho, now in charge of Manchester United, had irked Conte when he stated on Thursday he did not need to behave like "a clown" on the touchline, which could have been construed as a swipe at the current Chelsea head coach's exuberance during games.

Quizzed on those comments, Conte hit back at Mourinho on Friday afternoon by using the Italian phrase "demenza senile", which translates as senile dementia.

When that was then put to Mourinho after Friday's 2-0 FA Cup victory over Derby, the Portuguese initially absolved Conte of blame before signing off his quote with a reference to match-fixing.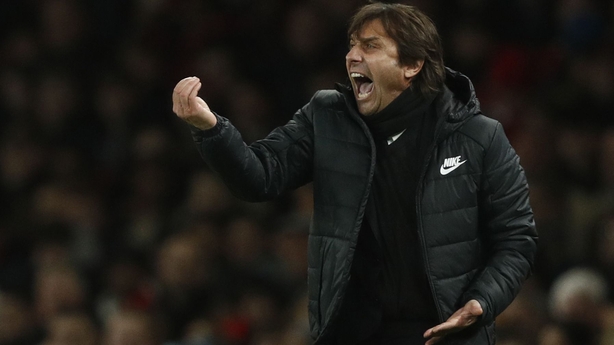 Conte had been accused of failing to report his knowledge of an incident of attempted match-fixing during his time as Siena boss in 2011 and he duly served a four-month touchline ban in 2012.

He was acquitted of any wrongdoing over the matter in 2016, shortly before taking over at Chelsea.

Mourinho said: "A wrong question and obviously a strong answer but I don't blame (Conte).

"The only thing I want to say to end the story is yes, I made mistakes in the past on the touchline. Yes, I will make less but I think I will still make a few.

"What never happened to me and will never happen to me is to be suspended for match-fixing, that never happened to me and will never happen."
Later when pressed on whether he was directly referencing Conte having previously been charged, Mourinho replied: "Did he? Not me."

The Portuguese had started his answer by defending Conte's earlier response, suggesting journalists were to blame for the way in which they framed the question.

"I don't blame him," he had said. "Honestly. I don't blame him, I think the press should apologise to me and him. Because the question that comes to him is completely wrong and because of that he had that out-of-control reaction. But I don't blame him at all.

"I was asked about my passion and you know I was speaking about myself and then the question to the Chelsea manager was that I said he behaved like a clown. Probably the journalist wanted to say that but didn't have the courage so he said, 'Mourinho said you behaved like a clown'.

"I don't blame the Chelsea manager at all and I understand his reaction. I was speaking about myself saying I don't need to behave like a clown to show passion."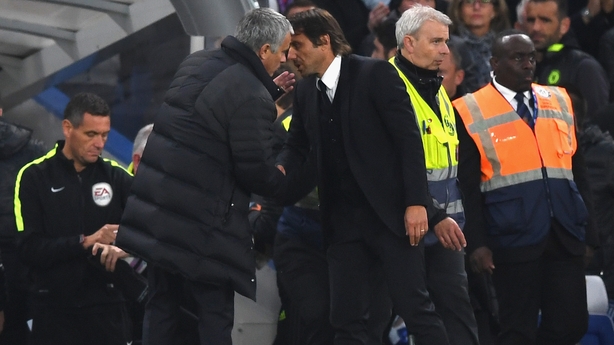 On the pitch, another goal from Jesse Lingard, his eighth in 10 games, and a strike from substitute Romelu Lukaku in the final six minutes had booked United's passage to the fourth round.

It meant they avoided a replay and can now go on a warm-weather trip to Dubai on Monday, provided Stoke, their opponents the following Monday, do not draw against Coventry and force their clash with United to be rearranged.

"If you have a replay, we don't go to Dubai and everybody wants to go," Mourinho added.

"Did you see the players celebrating the second goal? Everybody wants to have a week of good training, good facilities, sun. It still depends on Stoke's result, if Stoke get a draw we don't go to Dubai."

The Rams, second in the Sky Bet Championship, managed to frustrate United for 84 minutes before Lingard's wonder goal broke their resistance.

"I think it was a more important game for Man United than it was for us," said Derby boss Gary Rowett.
"We're second in our league and that's our only focus really."