Arsene Wenger has compared the life of George Weah to a film script following his former protege's election as president of Liberia.
Wenger has been invited to Weah's inauguration on January 22 but expects to be too busy to attend, joking that would be the case unless a Football Association charge sees him suspended from his day job.
The Arsenal boss signed Weah in 1988 when he was manager of Monaco, guiding his career for the next four years, and views the 1995 FIFA world player of the year as a shining example to the rest of the game.
"I have been invited by George to come to the day where he will be president. I believe I will be busy. Maybe if I'm suspended I'll have time to go!" Wenger said.
"What's important is when you look at his life, and I think the life of this guy is a real film, it's unbelievable. You can make a fantastic film.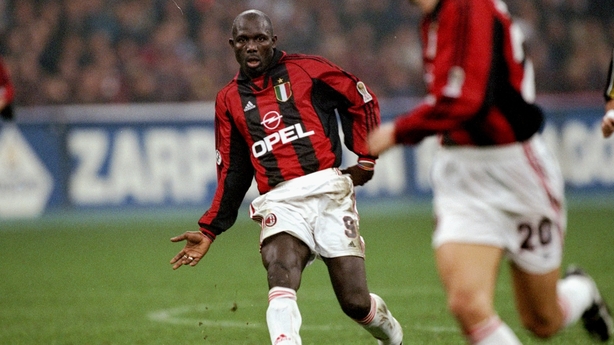 "I remember when I saw him for the first time in Monaco, coming in a bit lost, not knowing anybody, not being rated by anybody as a player and after, in 1995, becoming the best player in the world.
"Now he's president of his country - it's an unbelievable story. But it's down to the fact that one thing that was common in George's attitude is being strong mentally, absolutely unbelievably convinced that he has a mission.
"I must say I've seen him crying when war was on in Liberia"
"And the second thing - because I went with George through the period where there was war in Liberia and I saw how much he suffered for his country - was the love for his country and for his people, and the care he had for other people.
"I didn't think at that point that he would become president of his country, but today when I look back, I must say I've seen him crying when war was on in Liberia.
"It's a happy story and I wish that he has a happy presidency. I would like to say this guy is an example for everybody who plays football today, for all the players."
Wenger faces an FA charge relating to his conduct in the officials' changing room after last weekend's 1-1 draw with West Brom, when the Baggies were awarded a late penalty.