Eamonn Dunphy believes that Paul Scholes was right to criticise Paul Pogba's contribution as a Manchester United player, adding that the Old Trafford club payed "ridiculous money" for the French international.
Scholes, in his role as a pundit for BT Sport, claimed that record-signing Pogba was "just strolling through games".
United boss Jose Mourinho subsequently took issue with the 11-time Premier League winner, saying: "I think the only thing Paul Scholes does is to criticise. I don't think he comments, he criticises, which is a different thing. Paul tries to do his best all the time and sometimes he plays very well. Sometimes he doesn't play so well.
"It's not Paul's fault that he made much more money than Paul Scholes. It's not Paul Pogba's fault. It's just the way football is."
Dunphy, speaking on RTÉ 2fm's Game On, says that Scholes is well qualified to offer an opinion on Pogba.
"There's an awful lot of hype merchants in the media and in the game saying that Pogba is an outstanding, but I agree with everything that Scholes has said," revealed Dunphy.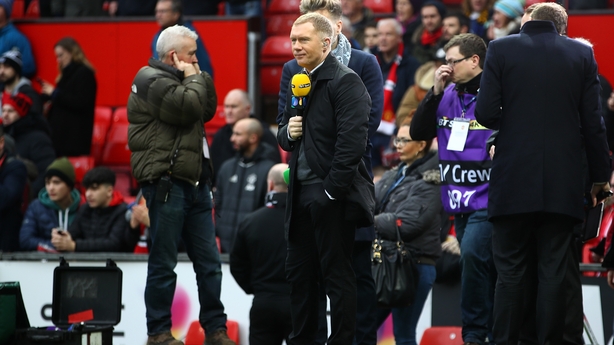 "Scholes has been very frank and honest since he has become a pundit. He is not trying to curry favour with anybody. Most of them are giving the Pogba issue a swerve, they are not getting involved.
"Mourinho is getting paid the amount he is getting paid and he can't take criticism. Okay, he is right to defend his player up to a point. Paul Scholes is well qualified as a commentator, he was a great player. He calls things as he sees it and we should be grateful for that. This 'magician' called Pogba, well he never turns up.
Dunphy goes on to say that United would be better off without a player they paid a huge fee for.
"A price tag of £90million, well that's ridiculous," he added
"Pogba is not good enough. No matter what system Paul Pogba plays in, he is not a top player. United would be better off without him. He's okay, if you paid £20million, you'd think you'd be getting a good deal.
"He's on the fringes of games, he hits these long 40-yard balls that are like lasers but they look better than they are.
"He doesn't really have a football brain. When I look at games, I know where Pogba should be. Most of the guys writing about Pogba don't have the knowledge to know what he should be doing.
"He's pretty ordinary, he's never going to get you more than eight or nine goals a season.
"At £90million, it was a statement signing from United. In other words 'We are Manchester United and we are in the big league, we can sign big cheques'. Pogba was the wrong guy to sign the cheque for."