Eamon Dunphy is not convinced that Virgil van Dijk is the answer to Liverpool's defensive woes, despite the Merseysiders paying a world-record fee of £75m for the centre-back.
The Dutchman will join Jurgen Klopp's side on January 1 but Dunphy has doubts as to whether he is the organisational lynchpin Liverpool need.
"I'm not entirely certain what this guy brings to the table," Dunphy told 2fm's Game On.
"He's a very good footballer. He's good in the air, uses the ball well.
"The question is, can he marshal a defence? That means be the manager of the defence in the way that John Terry, Steve Bruce or (Nemanja) Vidic were. That is essential and that's missing from Liverpool.
"Can he talk to guys around him, pull them around, make sure they get to the first ball knocked into the box, set them up for set pieces?
"There's an awful lot of elements to being a top central defender and he's got to prove a lot of them."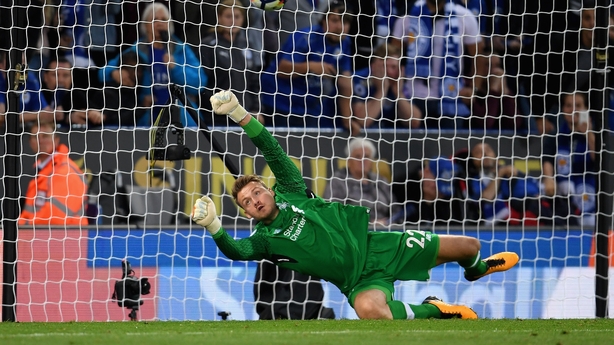 The former Ireland international is also concerned that the personnel around Van Dijk aren't up to scratch.
"It isn't just to be a good footballing centre-half, I think he is that, but it's to be a leader of a defence that at the moment is leaderless and poor.
"It's almost impossible to do that as a centre-half if you have a dodgy goalkeeper behind you and Migonlet is dodgy.
"He comes for things he shouldn't come for. He doesn't have the size and presence to get on the end of high balls. He's a bit of a disaster really and the alternative (Karius) is hopeless.
"(So) they need a goalkeeper and another central defender minimum.
"They could have bought (Jordan) Pickford for £30m in the summer but chose not to. He went to Everton and he's going to be an England goalkeeper."
Dunphy is not overly preoccupied with the eye-watering price: "You've got to forget about the money. Pogba cost £90m and I could name 10 better midfielders in the Premier League right now.
"It's inflation gone mad really and it's going to get worse. There aren't many top players around these days and there deep pockets full of television money.
"They don't do their business very well when it comes to defenders. They've had to pay way over the odds in an inflated market.
"But I think Coutinho will go and it's wise to spend the money before you get it because then people don't know that you have it."
However, he also added: "I think Manchester City were looking at him and if he had been the real real deal they may have gone and bought him."