Christmas is now a Given for retired goalkeeper Shay, who will not miss the unhappy hotel staff, the dining room self-control and the travel.
St Stephen's Day football is a beloved feature of the Christmas schedule for fans but it is a time when players must stay professional in the face of turkey and trimmings temptation.
Unlike in mainland Europe, where winter breaks are the norm, festive games in the United Kingdom are an intense feature of the season.
Players must often train on Christmas Day to stay sharp for the glut of league fixtures that take place immediately after December 25, and steering clear of large helpings of festive food is all part of the job.
"When you look at the fixtures as a player, you're looking at Boxing Day and New Year's Day, to see 'are we home or away?'," said former Republic of Ireland, Newcastle and Manchester City goalkeeper Shay Given.
The Donegal man added: "There was a period where Newcastle had about seven or eight consecutive away games on Boxing Day. It felt like we'd been totally jinxed!"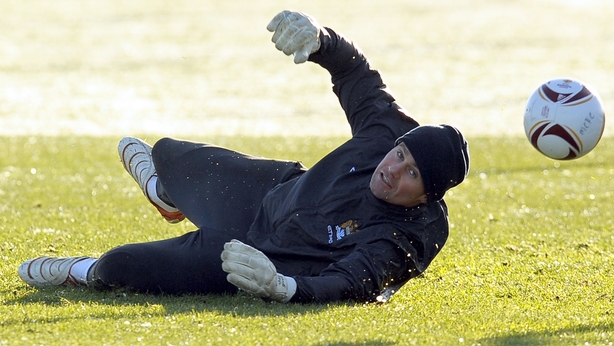 Given last featured in a St Stephen's Day match in 2009, keeping a clean sheet in a 2-0 win for Manchester City against Stoke.
He agreed that hotels are not where footballers want to be at Christmas.
"The hotels are normally very quiet, and you're looking at the staff who have been working on Christmas Day and they're not very happy either," he said.
Given, now 41, underlined the importance of holding back at the dinner table when others might pile their plates high.
"Normally I'd try and have the dinner," said the former Republic of Ireland international.
"I wouldn't be drinking, and I'd be having smaller plates than everyone else. They'd be cracking open a few drinks whereas I'd be on the water."
Given can tuck into large helpings this year, but for those playing on St Stephen's Day the feasts must wait until later in life.
"This is my first Christmas I'm not going to be going anywhere," Given said. "It's all going to be very strange for me, but it will be great because I can spend some time with kids and family."