Michael O'Neill and Richie Sadlier have given a cautious welcome to Dundalk's expected takeover by American owners but warned expectations of challenging Europe's elite might be unrealistic.
Chicagoan private-equity investment firm Peak6 have been carrying out due diligence are expected to officially buy the Louth club from co-owners Andy Connolly and Paul Brown this week.
Dundalk won their third title in a row in 2016 and played in the Europa League after reaching the final round of Champions League qualifying.
"You'd welcome it but there are notes of caution to strike as well," former Ireland international Sadlier told RTÉ Sport.
"They exist to turn a profit for their investors so obviously they see something in Dundalk that will help them achieve that.
"It's not renowned as a league where you can go and turn a profit. There are very few examples of club owners who have gone in and made a load of money.
"The achievements of Dundalk on the pitch over the last few years give a lot of people outside of the league an idea of what their potential is and they're obviously coming in with a view to harnessing that potential."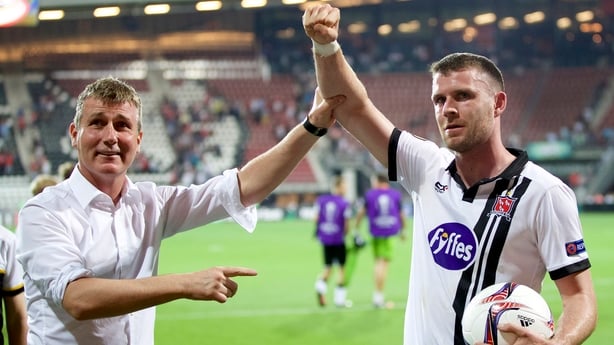 Oriel Park only has a capacity of 4,500, which meant Dundalk played some European home games in Tallaght Stadium and the Aviva Stadium.
Sadlier welcomed the possibility of improved facilities but said repeating their on-pitch achievements would require investment in personnel too.
"There's talk that they're either going to redevelop Oriel Park or develop a new stadium, dramatically
improve the infrastructure of the club in terms of the academy and the schoolboy side.
"Lofty ideals. If they have the money prepared to invest in it, they're all achievable.
"What's going to be trickier is that success on the field is only brought about by keeping a manager and players which are of a standard to do so. To do that, you have to give them money."
"You're not going to turn Dundalk into a club which has suddenly got 20,000 coming to the game so there's a ceiling in this" - Michael O'Neill
Northern Ireland boss Michael O'Neill, who managed Shamrock Rovers when they became the first Irish side to qualify for the Europa League in 2011, said it was unwise to assume success always follows spending.
"I'm always a little bit wary of outside investment in clubs," he said.
"If you look at English football, for example, a lot of the clubs have had foreign investment and it hasn't worked.
"Big clubs in the Championship like Nottingham Forrest, Aston Villa, Sunderland. Despite a lot of money being thrown at them it hasn't worked.
"But if this group come in and genuinely want to build a football club and not just turn a profit then it can work. But you're not going to turn Dundalk into a club which has suddenly got 20,000 coming to the game so there's a ceiling in this.
"The level of investment has to be right but they also have to have a real love for the game and to build a football game."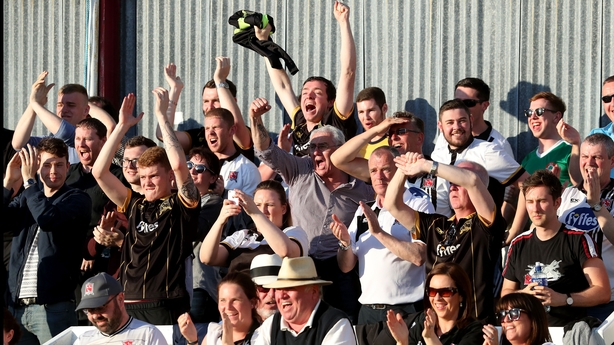 O'Neill added that there was a danger that Peak6, who are also part-owners of Bournemouth and Roma, might decide to use the Lilywhites as a so-called 'feeder club' rather than building the club.
"If this investment group have an interest in a variety of clubs, which they appear to do, is Dundalk going to be a vehicle where they loan players in, similar to what we see with Man City and Girona?" he asked.
"Suddenly, Dundalk are flooded with young players, 19, 20, 21, who are given game-time and experience, European experience potentially, and they see that as a vehicle for that as opposed to building the club.
"The great thing about Dundall's success is that it was done with Irish boys, and if it's done like that, it's a real benefit to League of Ireland football and Irish football in general."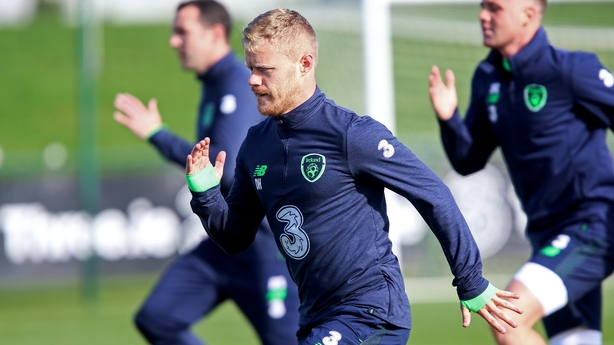 Sadlier pointed out that any success in Europe would inevitably lead to Dundalk's players being recruited by richer leagues, as happened in the cases of Richie Towell, Daryl Horgan and Andy Boyle.
"As we've seen in recent years, if you do well in Dundalk, particularly in Europe, clubs from England and beyond will want you.
"Players will be attracted to go because they can quadruple their wages and more overnight by going there.
"It's going to be difficult to keep a really high quality squad in this league that can do well in Europe year on year because they will be handpicked by clubs abroad."
Sadlier wasn't overly concerned at the prospect of a newly flush Dundalk dominating the League of Ireland, pointing out that the Lilywhites were unable to win a fourth title in a row, despite making an estimated €3m profit on their European exploits.
"That's what people said after the European run 18 months ago and they didn't even retain their domestic title. Cork City went on to win it."