Damien Duff believes that Liverpool are potential winners of the Champions League after they thrashed Spartak Moscow 7-0 at Anfield to finish top of Group E.
Jurgen Klopp's side were 3-0 up inside 18 minutes with their star attacking quartet of Philippe Coutinho (3), Sadio Mane (2), Roberto Firmino and Mo Salah all ending up on the scoresheet in a scintillating attacking display.
Liverpool finished the group with a goal difference of +17, the second-highest behind Paris Saint-Germain, and former Republic of Ireland international Duff thinks they have the firepower to hurt any opposition.
"Their defence, which we highlighted as their weakness, was never really tested but I still think they're potential winners of this tournament," he told the RTÉ Panel.
"They get found out over 38 games of a league season but now they're into the knock-out stages and over two legs they can beat anyone.
"You see what they can do in 20 minutes at Anfield. They just steamroll teams with their energy and the 'fab four'.
"Over two legs, Real Madrid, Barca, I think they could do anyone."
Duff's fellow panellist Liam Brady concurred: "Maybe all of the English teams have a really good chance this year.
"They're special going forward, there's no doubt about that. Obviously, they're going to come up against bigger tests than their defence has got to be able to handle it but tonight they were awesome."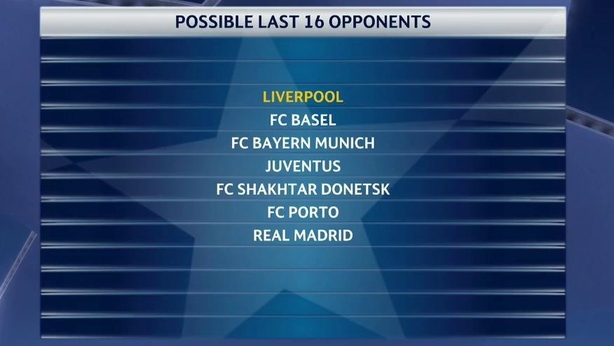 Eamon Dunphy, however, believes that Liverpool's 12-year for a European title will continue.
"Liverpool won't win the Champions League," he said.
"You can't win it with a bad defence and they have a really bad defence.
"You might get a cosy draw. Leicester got to the quarter-final last year. But from here on in, you're playing better teams, who are going to ask questions of your defence. If you can't answer those questions, you're not going very far.
"He needs to do a bit of bolstering, he needs a new goalkeeper. He needs two central defenders at least. That's quite a bit of money these days and I don't know if he can get it."