Jurgen Klopp said any bad blood with Sam Allardyce was in the past as he welcomed the appointment of the new Everton manager.
Klopp and Allardyce clashed verbally when the latter was manager of Sunderland two seasons ago.
Allardyce branded Klopp a "soft German" after the Liverpool boss was so incensed by a tackle from Jeremain Lens on Mamadou Sakho that police stepped in to calm the tension between the two benches.
Allardyce then apologised after claiming Liverpool's injury problems were down to Klopp's style of play.
The pair do not have long to wait for their next touchline encounter, with the first Merseyside derby of the season taking place at Anfield on December 10.
Everton's struggles mean the teams are unlikely to be direct rivals this season, and Klopp insisted he wants Allardyce to change that.
The Reds manager said: "With Sam I have kind of a history, when he was at Sunderland and he said something after the game then he had to row back, not for me, only because we are in the public.
"Then he was the manager of the England national team and we had a very good relationship in his short term.
"I'm happy for him, it's good for us when Everton is in a good moment - they shouldn't be in a better moment than we are, but in a good moment it's important for us and I think the whole city."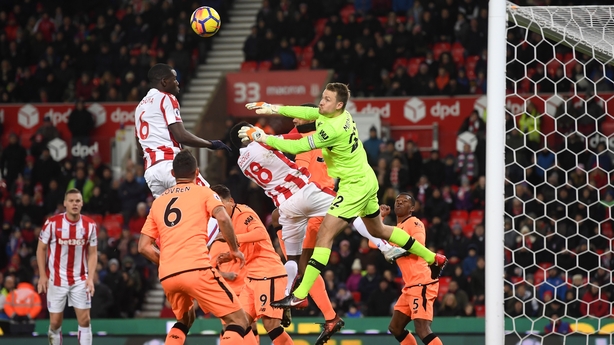 Klopp, meanwhile, held his hands up and admitted he was wrong to back up Martin Atkinson's decision not to send off Simon Mignolet during Liverpool's midweek win over Stoke.
The Reds goalkeeper was only shown a yellow card for fouling Mame Biram Diouf just outside the area when he appeared to be the last man, leaving Stoke manager Mark Hughes incensed.
Klopp argued Atkinson had made the right call after the match but has now changed his mind, although he does not support Hughes' demand for the referee to be stood down this weekend.
The German said: "I think it's the first time in the season that we were lucky but I have to admit we were lucky.
"I saw it after the game, I was 100 per cent sure it was the right decision because I thought Joe Gomez was in a different position.
"It was pretty much a 100 per cent goal. If there's a red card for Simon Mignolet, we probably cannot argue.
"So I understand that he (Hughes) is not happy but I don't think referees need to be more punished than they are already. Everybody's talking about them all the time."
Liverpool face Brighton on Saturday looking to continue a run that has seen them win five of their last seven games.
Mohamed Salah scored another brace against Stoke - despite not coming off the bench until the 67th minute - taking his tally for the season to 17.
Klopp is understandably thrilled with the impact made by the Egyptian since his move from Roma but described comparisons with Luis Suarez as pointless.
He said: "I'm not interested. I respect Luis Suarez a lot, he's a Liverpool legend, fantastic player, still a fantastic player, like his attitude, his style of play, but he's not a Liverpool player any more."
Salah could well return to the starting line-up at the Amex Stadium but Liverpool are set to be without Joel Matip, who has a muscle problem. Fellow defender Ragnar Klavan has been unwell but Klopp is hopeful he will have recovered.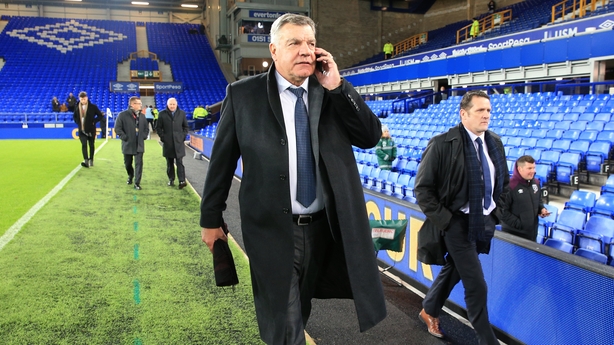 Meanwhile, Allardyce insisted he was focused on the task ahead as Everton manager rather than "water under the bridge" with England.
A quirk of fate meant Allardyce faced the media for the first time as Toffees boss little more than an hour before the World Cup draw in Moscow.
It was a date that would once have been underlined in the 63-year-old's diary for a Russia trip, but that fell instead to his successor Gareth Southgate.
The coincidence was not lost on Allardyce, who lost his Three Lions job after just one game in the wake of a newspaper investigation, but he declined to dwell on it.
There was room for one dry observation on his dismissal at national manager, though he was keen to keep his attention on the task at hand.
"I'm delighted I'm the Everton manager. What went on in the past is in the Atlantic Ocean now... water under the bridge," he said.
"Obviously it will always be there in the back of the mind but it wasn't my decision. I'm bound to say it's the wrong one, I think it's probably been proven it's the wrong one, but life goes on. I'm just delighted to be here."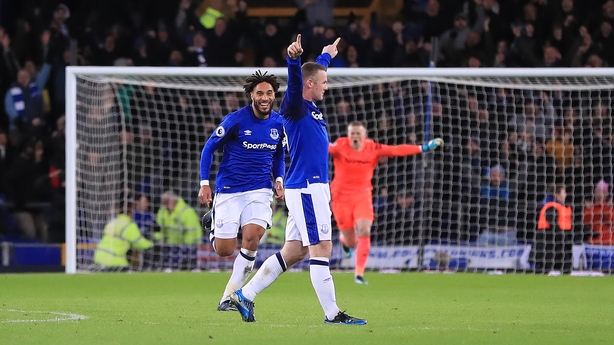 Another notable link to Allardyce's blink-and-you-missed-it tenure with the national side is Wayne Rooney.
Allardyce retained him as captain for his only game with England, deploying him in the central midfield role which proved a palpable failure at Euro 2016.
But he took considerable satisfaction from Rooney's midweek hat-trick against West Ham, scored from a similarly withdrawn role and in front of the watching Allardyce.
"There's no problem with him playing deep anymore, he's put that one to bed," Allardyce said.
"You don't need to be a rocket scientist or a manager to know where he's going to be playing.
"It was an outstanding performance and Wayne has set his standard again. It was almost like the old Wayne Rooney, at Manchester United... he controlled the game."
Allardyce also addressed those supporters who may be underwhelmed by his arrival in the hot seat, arguing his reputation as a purveyor of rudimentary football was unfair.
"Whatever perception fans have about me, there's nothing I can do about it," he said. "It's been over many, many years and it's not true of course.
"Each club I've managed has had a different philosophy of how you should play. Luckily for me, wherever I've been I've managed to leave the club in a far better position than I'd taken over."