Not much has changed in a year for Liverpool.
Tuesday night's Champions League capitulation against Sevilla may have been dramatic, but it wasn't surprising as Jurgen Klopp's team have turned snatching defeat, or at least a draw, from the jaws of victory into an art form.
Leading 3-0 in Seville and seemingly on course for the knock-out stages of the Champions League, a second-half collapse saw Liverpool throw away what should have been a straight-forward win and leaves them going into their final group game needing to win at home to Spartak Moscow.
The Reds will most likely get the result they need at Anfield, and the cracks will be glossed over for another few weeks, but that draw in Seville proved that Liverpool are still suffering from the same problems that cost them a title challenge last season.
It was just under a year ago when Klopp's side travelled to Bournemouth a single point behind eventual title winners Chelsea (who they welcome to Anfield on Saturday evening) at the top of the table and looking for a win which would equal their best ever start to the Premier League.
Liverpool dominated the first half and raced into a 2-0 lead at the break before being pegged back by a Callum Wilson penalty. However, with 15 minutes to go they were 3-1 in front thanks to Emre Can's strike, only to then collapse utterly and concede three goals in those final 15 minutes, losing 4-3.
That result, much like Tuesday night's, highlighted the fundamental problem at Klopp's Liverpool - they don't know how to manage a game and their defence simply isn't good enough.
A lack of action in last January's transfer window cost Liverpool a title challenge as they would fail to address the glaring problems they had in defence and won just one league game in all of January and February.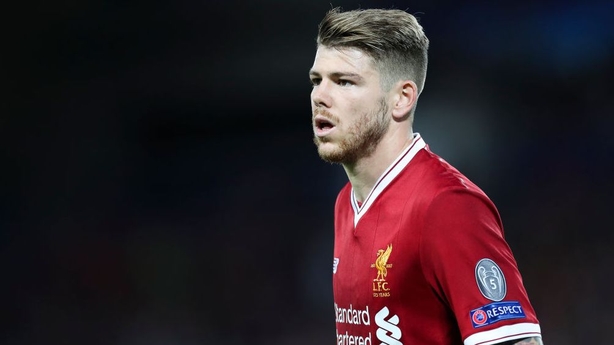 Liverpool fans went into that mid-season transfer window expecting to see an upgrade of the likes of Simon Mignolet, Ragnar Klavan, Dejan Lovren and Alberto Moreno, but it didn't happen.
Nor did the expected arrivals materialise in the summer transfer window.
Klopp's policy of pursuing Virgil van Dijk at the expense of all other options at centre-back seemed foolhardy at best and ultimately left the Reds starting against Sevilla with three of their back four comprising of Klavan, Lovren and Moreno.
These are players who weren't good enough last season, haven't been good enough this season and would not get a look-in at any other top four side.
Moreno, in particular, had an awful game against Sevilla and was replaced early in the second half after he was at fault for the home side's first goal and gifted them a second with a reckless foul on Ben Yedder, conceding a penalty.
Much had been made of Moreno's supposed improvement this season and of Liverpool's recent defensive record of conceding just once in their previous four games. However, those results came against Huddersfield Town, Maribor, West Ham United and Southampton, and Klopp rightly pointed to the Sevilla game as being a chance to assess just how far Liverpool have come.
In the end, it turned out that Liverpool have pretty much remained static. Yes, they added the impressive Mohamed Salah to their ranks, but they're still open through the middle, weak at the back and liable to shoot themselves in the foot at any moment.
Klopp must take some blame for his tactical naiveté here. In the aftermath of the draw in Spain, the Liverpool boss blamed his side's collapse on the fact that they stopped playing football. "We have one real weapon, playing football" he said. "And we didn't do that in the second half before we conceded the second goal. The message at half-time was to keep going and they were going to give it a right go."
The concept of 'game management' never seems to be an option for the German and with a 3-0 lead away from home, he sent his side out in the same near 4-2-4 formation that he'd set them up in the first half, presumably in the hope that they'd go on to win 5 or 6-0.
As a result, Jordan Henderson and Georginio Wijnaldum were over-run in midfield and a weak defence was exposed.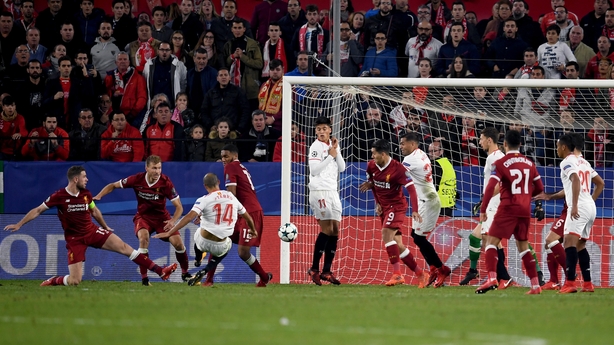 Even when at 3-2, the Liverpool manager finally made a concession to protecting that frail defence, it was to replace Phillpe Countinho with Emre Can, changing from 4-2-4 to 4-3-3 - not exactly a formation set up to defend a slim lead in a vital away European game.
There's a lack of cynicism in Klopp that has won him many admirers and his desire to put his footballing ideals above all else is commendable, but without the right players, it's going to leave Liverpool vulnerable to repeats of the Sevilla result.
The Liverpool manager lacks the resources and playing staff that Pep Guardiola enjoys at Manchester City to employ such a lofty gameplan and yet he also lacks the pragmatism that have brought the likes of Jose Mourinho and Antonio Conte much of their success.
It leaves Klopp and Liverpool caught somewhere between two stools, not good enough to play total football, but not streetwise enough to scrap their way to victory. As a result it means that a fight for a fourth-place league finish is probably going to be the height of their ambitions this season.
However, the one thing that the Liverpool manager does have is the time to put things right. The Anfield owners and supporters are a patient bunch and, after two years in charge, Klopp will most likely get that time again to make changes and let them take shape before pressure really starts to grow.
That is as long as we're not back this time next year, again contemplating the merits of a back four that includes Klaven, Moreno and Lovren.