He might have gone over 1,000 minutes without scoring a goal but former Denmark goalkeeper Peter Schmeichel has pinpointed Shane Long as Ireland's danger man ahead of the countries' World Cup play-off first leg on Saturday.
The Tipperary forward has a decent international strike-rate of 17 goals in 76 appearances but has not scored for Ireland since October 2016 or for his club Southampton since February.
Two of those 17 came in a 4-0 friendly win over Denmark in 2007 however, which might have sharpened his awareness.
"There are players in the Irish team that we need to be aware of," Schmeichel told RTÉ Sport. "Shane Long is one of them. I'm not sure if he plays, but I would [play him]. Any time Shane Long is fit I'd play him.
"I think he is an incredible striker. I think he's one we've got to keep an eye on all the time. Even when the ball breaks down and comes your way, you've got to know exactly where he is.
"That's your first thing: 'oh, we lost the ball. Where is he?' So you know he's there, because he's clever.
"He finds the little pockets of space, his finishing is good, he's sort of one of those - I won't use the word 'old-fashioned striker', because he's not really, but he's got so many of the traditional qualities for a striker."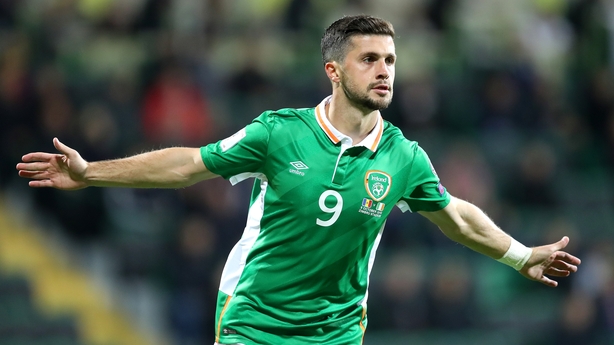 Schmeichel believes Long's ability to create his own opportunities will be especially important in a play-off.
"He's not like Messi. He's just a really tough player to play against, and he can get goals out of nothing.
"Goals are going to be more important than in normal qualification games, because if Ireland score in Denmark, obviously, that will count as two goals if it's equal.
"Obviously, if you keep them from scoring, then you have the advantage with Denmark in the second game. And if it goes into extra time it's an even greater advantage.
"So you've got to be very, very careful with who you play against, and someone like him - he's one of those who can get a goal from nothing. And those are the most dangerous guys to play against."