Just 48 hours before this weekend's Premier League clash with Chelsea, Manchester United manager Jose Mourinho appeared in a Madrid court on Friday to testify in front of a judge regarding charges surrounding tax evasion to the tune of €3.3m.
The case relates to the Portuguese's image rights when he was head coach of Real Madrid. Mourinho is alleged to have not declared taxable income of €1.6m in 2011 and €1.7m in 2012.
In June, the 54-year-old released a statement through his agent in which he said he had settled the matter with Spain's tax authorities a point he reiterated upon leaving court on Friday after a brief hearing.
"It's simple. I left Spain in 2013 with the information and conviction that my situation with the tax authorities was perfectly legal," Mourinho said.
"A couple of years later I was told that they opened an investigation and they told me that in order to normalise my situation I had to pay X."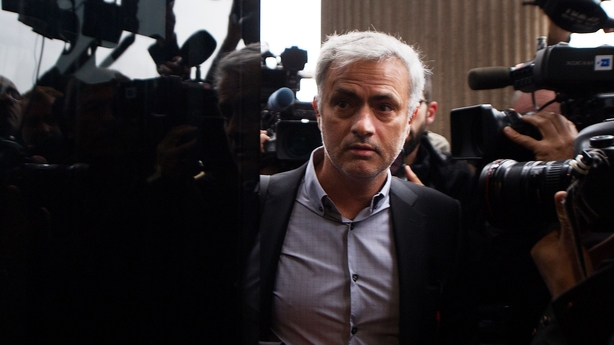 "I didn't reply, I didn't argue. I paid and I signed with the State that I'm in compliance and that the case is closed. For this I was just here for five minute(s) to tell his excellence the judge exactly what I've told you. Nothing else."
The judge will decide whether or not the case will proceed to trial.
Spanish courts have recently cracked down on tax evasion among leading football figures, including Barcelona's Lionel Messi and Cristiano Ronaldo of Real Madrid.
Messi was sentenced to a 21-month suspended jail sentence and fined €2.1m in 2016 for similar charges, with the jail term later replaced by an extra fine.
In July, Ronaldo gave evidence accused of evading €14.7m on his image rights between 2011 and 2014 and the judge is still to decide whether or not to proceed with the case.