David Silva hopes to sign a new contract and win the Champions League with Manchester City this season.
The Spain playmaker, whose current deal expires at the end of next term, joined City in 2010 and is keen to complete a decade's service at the Etihad Stadium.
The 31-year-old has won five domestic trophies, including two Premier League titles, with City and is now eyeing Europe's top prize.
Asked how discussions over new terms were progressing, Silva said: "We are still talking. I hope I can sign soon because I would love to be here and play for City 10 years.
"It would be amazing (to win the Champions League). I pray every night to win the Champions League with City. Hopefully we can win this year."
"I think we are doing very well in all the lines from the keeper to the striker. We know how to move every time."
Silva, sitting alongside manager Pep Guardiola, was making a rare appearance in front of media at a press conference in Italy to preview Wednesday's Champions League clash at Napoli.
Rarer still, Silva was responding to most questions in English and, although he was economical with words, he did say he feels City have reached new heights this season.
City, the Premier League leaders, are unbeaten in 15 games this season and have won the last 13 in succession - a club record - and scored 45 goals in the process.
Asked if it was the best City side he had played in, Silva said: "Yes, I think so. We are playing really good football, beautiful football. We are scoring so many goals and creating a lot of chances.
"I think we are doing very well in all the lines from the keeper to the striker. We know how to move every time."
City head into their return fixture against Napoli top of Group F and having beaten the Serie A leaders at the Etihad Stadium a fortnight ago.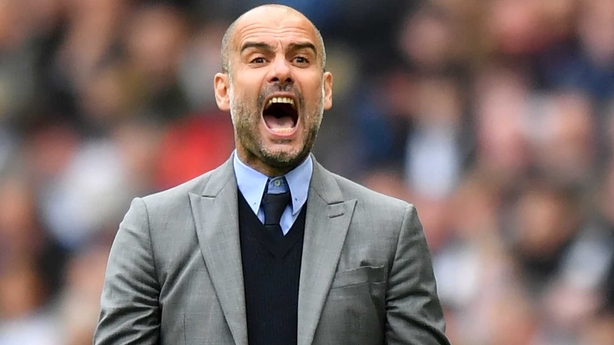 The club need a point at the San Paolo Stadium to secure a place in the knockout stages for a fifth successive season.
Playing for such an eventuality is alien to Guardiola, however.
The former Barcelona boss said: "Why play for a draw when we can play for a win? We are going to try to win like Napoli, like West Brom tried to win a game. They are athletes. When they play a game they want to win."
Guardiola has seen Silva revel in a central midfield role this season, sitting well alongside Kevin De Bruyne and creating numerous chances for the forwards.
Alluding to some of Silva's short answers, Guardiola said of Silva: "You see here he's shy. He doesn't talk too much, but when he goes on the pitch he's a huge personality.
"It's never one step back - in the bad moments he always makes a step forward. He is a legend at this club. It would have been a pleasure to have taken him for Barcelona, but he was so expensive."