Sean Dyche celebrates five years in charge of Burnley on Monday and Republic of Ireland defender Stephen Ward is hopeful the "blow" of potentially losing him is not imminent.
Clarets boss Dyche is the third longest-serving manager in the Premier League - behind only Arsene Wenger at Arsenal and his Burnley predecessor Eddie Howe at Bournemouth - having taken over a team in the bottom half of the Championship in October 2012.
Victory over Newcastle at Turf Moor on Monday evening could move Burnley up to sixth in the top-flight table, and the transformation they have experienced over five years under Dyche has not gone unnoticed by other clubs.
Linked with previous positions at Sunderland, Crystal Palace and Leicester, he is still among the rumoured front-runners to succeed Ronald Koeman at Everton. That does not surprise Ward, who would love Dyche to remain in East Lancashire for at least the remainder of this campaign.
"If he stays it'll be great for us. You'd have to ask him his own opinion.
"It'd be a blow (to lose Dyche), of course," Ward said.
"It's no surprise he's being linked here, there and everywhere given the job he's done here. We can't think about that. It's down to the club and the manager himself.
"If he stays it'll be great for us. You'd have to ask him his own opinion.
"You've got players in the squad linked to moves all the time and you think you might lose a certain member of the squad. That's football.
"Since I've been here the gaffer's been linked with a job every couple of months. It's nothing new. He's obviously got ambition but we're happy he's here. Hopefully he will stay here for this season anyway."
The rumours that Dyche is a target for the position at Goodison Park has not escaped those in the Burnley dressing room.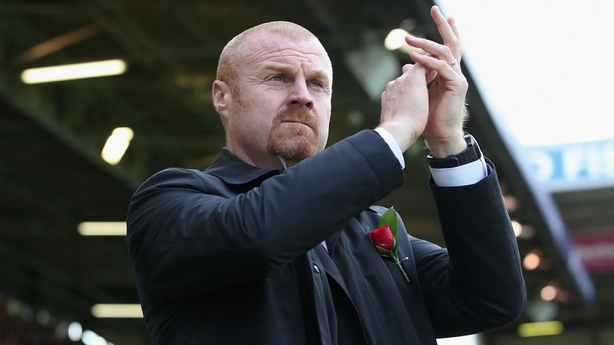 "Everyone is curious," Ward admitted.
"You see he's favourite for this job, favourite for that job. It happens in football. He seems to really enjoy his job here and the decision seems to be down to him. We can't worry about it too much."
Were Dyche to leave, the next man's training sessions would almost certainly not be as arduous for Burnley's players.
They have been renowned for their high energy levels throughout their manager's tenure and Ward, who has previously worked under the likes of Mick McCarthy, Martin O'Neill and Giovanni Trapattoni for club and country, admits nobody has worked him harder than Dyche.
"Training is up there with the toughest I've had," he said.
"I really enjoy it and I'm probably as fit as I've felt in my career. You never hear anyone moaning about it because you know if you want to play in a Sean Dyche team you have to work hard.
"It took me about two or three weeks to get used to it. It's the same with everyone, they can't believe the fitness of the squad and how hard we work.
"We pride ourselves on it and the way we work gives us the best chance of getting results."