Eamon Dunphy believes Jurgen Klopp's inability to solve Liverpool's defensive woes has eroded his authority and put his job in jeopardy.
Liverpool shipped four goals in their defeat to Tottenham at Wembley on Saturday to make it a total of 16 goals conceded in nine Premier League games this season. They sit ninth in the table, already 12 points behind leaders Manchester City.
Dejan Lovren bore a large part of the criticism for his role in Spurs' first two goals but Dunphy believes the problems run deeper than individual mistakes.
"It wasn't just Lovren, it was the whole Liverpool defence," he told 2fm's Game On. "The goalkeeper is alarming and they're very poor defensively. It could have been six rather than four.
"It's outrageous. Klopp has had two years to put this right and he's made it worse.
"It would take a good coach max two months to put a defence on the field that was worthy of playing for Liverpool and worthy of their attacking players, who are outstanding and always get goals.
"You can coach a defence and organise them to defend set-pieces for sure. The third goal came from a set-piece and they were all over the place."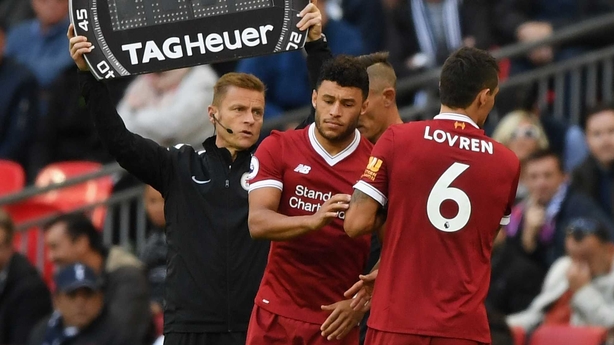 Dunpy said that a summer transfer window that saw only one defender recruited, Scottish left-back Andrew Robertson, who has made only two league appearances, was evidence of skewed priorities.
"There's something very wrong there. They need a goalkeeper and they need about five defenders."
"He recognises that they are no good but he doesn't know what to do about it. This guy doesn't seem to be able to do it and I don't think he should managing Liverpool if he can't get the resources from the board to buy good defenders.
"You need to have a leader for your defence, somebody who does the organisation on the pitch, like John Terry.
"He just spent £40m on Oxlade Chamberlain, who was a squad player at Arsenal and will be at Liverpool. He's got no position. Anyone with common sense and a sense of priority would have spent it on a defender.
"The new goalkeeper at Everton, (Jordan) Pickford came from Sunderland for £30m. He's outstanding and will probably go on and get capped for England. Why didn't Liverpool buy him?"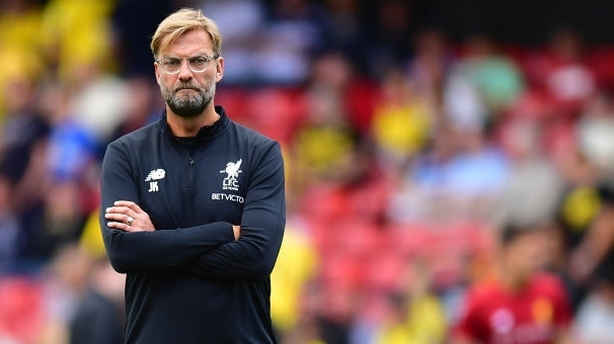 Dunphy added that he thought Liverpool owners Fenway Sport seemed unwilling to finance the purchase of defensive players and Klopp may have been found out as a coach.
"I think Klopp's life is about to get very difficult indeed. He'll have no authority if he isn't seen to be able to buy the players he needs to fix the problems he has.
"I actually don't know if he's anything other than a charmer. I fell for him. The first few months they went to Manchester City and killed them, went to Chelsea and killed them. They were very exciting. They were doing what Manchester City are now doing to teams and that's all gone.
"I think the players have lost faith in him and it's clear that he doesn't have the authority and that Fenway Sports are not going to invest what they need to to make Liverpool a top-four club.
"They won't finish in the top four this year and they'll get embarrassed somewhere in the Champions League."