When Tottenham Hotspur line up at the Bernabeu tonight, they will be greeted by two familiar faces in the Real Madrid squad.
Although Gareth Bale is injured, both he and Luka Modric made their name in Lilywhite, before swapping London for the Spanish capital.
Both played for Spurs on their last visit here, in the 2011 Champions League quarter final.
They epitomised Harry Redknapp's swashbuckling side – Bale's pace and power, Modric's guile and artistry.
Yet when the two Madrid players look at this Spurs side, they will see a very different team to the one they left.
That side, vaunted at the time for its attacking flair, was also erratic.
In a season memorable for the 3-1 'Taxi for Maicon' victory over Inter Milan at White Hart Lane, and a backs-to-the-wall two-legged victory over their city rivals AC, they also lost at home to Wigan Athletic, and away at Bolton Wanderers and Blackpool.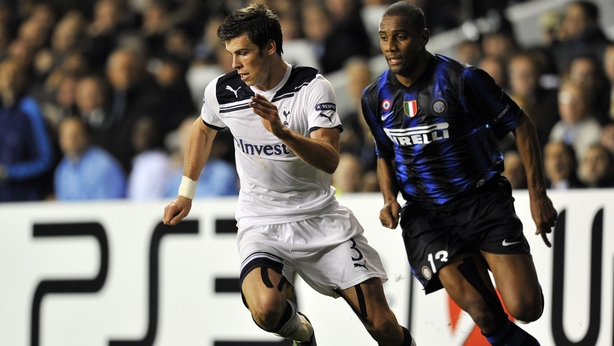 That Champions League campaign, which ended with a tame 5-0 aggregate defeat at the hands of Real, arguably marked the apex for Redknapp's Spurs, and put their best players firmly in the shop window.
Bale's heroics papered over the cracks of Modric's departure in 2012.
Almost single-handedly, the Welshman took Spurs to the brink of a return to the Champions League, only to miss out on the final day of the 2012/13 season.
When Madrid returned that summer with a world-record bid, Bale left, and Spurs, now under the stewardship of Andre Villas-Boas, withered.
A side that had been built around Bale, and that had failed to replace Modric, floundered without them. It seemed that Spurs' quest to establish themselves as a Premier League and European force would fall short.
Very different is the mood today.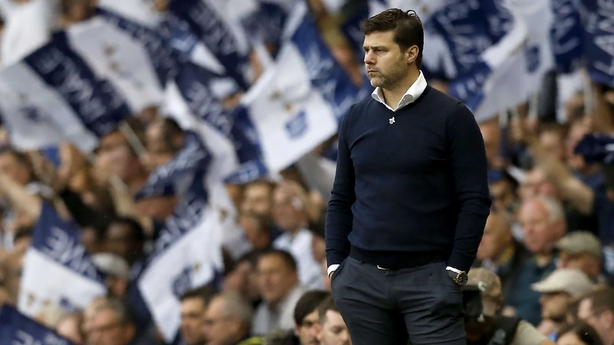 Under Mauricio Pochettino, they have risen from the ashes of that former side, a younger, more rounded, and arguably more talented force.
The Argentine has delivered Premier League era-best finishes of 3rd and 2nd in consecutive campaigns.
Last season, Spurs amassed 86 points, comfortably surpassing the previous club record of 72 set, incidentally, in Bale's final season.
This is a side bristling with talent, but one also endowed with a steeliness and work-ethic that eluded its predecessors.
The attacking flair remains - the team led the Premier League scoring charts last season - but it is now underpinned by a miserly defence that has conceded the fewest goals in the league for two years running.
There are certain similarities in personnel.
Harry Kane has taken on the talismanic role once occupied by Bale. The England captain has scored at least 25 goals for the club in each of the last 3 seasons – the first player to achieve that feat since Martin Chivers in the early '70s.
We need your consent to load this Facebook contentWe use Facebook to manage extra content that can set cookies on your device and collect data about your activity. Please review their details and accept them to load the content.Manage Preferences
Christian Eriksen is the heartbeat of the team, much as Modric was.
He exerts a more attacking influence than the Croat – only Kevin De Bruyne registered more assists than the Dane in the league last season – but as was often said of Modric, Spurs are a better side when Eriksen is on form.
Dele Alli, too, bears a certain resemblance to Rafael van der Vaart in his spatial awareness and talent for arriving, unmarked, in goal-scoring positions.
Yet where Redknapp's squad thinned noticeably beyond those stars, the current side boasts a remarkable parity of talent throughout.
Jan Vertonghen and Toby Alderweireld have formed an imperious partnership at the back.
?? Off to Madrid ????#COYS pic.twitter.com/XhXNljxKMe

— Tottenham Hotspur (@SpursOfficial) October 16, 2017
Together with Hugo Lloris, and often supplemented by a third centre-back in the shape of Eric Dier or new signing Davinson Sanchez, they provide an assured bedrock that was often lacking with popular but error-prone players such as Michael Dawson, Heurelho Gomes, or William Gallas.
Mousa Dembélé and Victor Wanyama bring bite and drive to the midfield, equally adept at breaking up opposition attacks or starting their own, and are clear upgrades on the likes of Wilson Palacios and Tom Huddlestone.
Heung-Min Son, who has struggled to get into the starting XI in the opening weeks of this campaign, scored 14 times in the league last season – more than any Spurs player managed in 2010/11.
This wealth of talent has brought with it an added resilience when the team faces setbacks.
Many suspected that Spurs would fall apart when Harry Kane suffered injuries last season.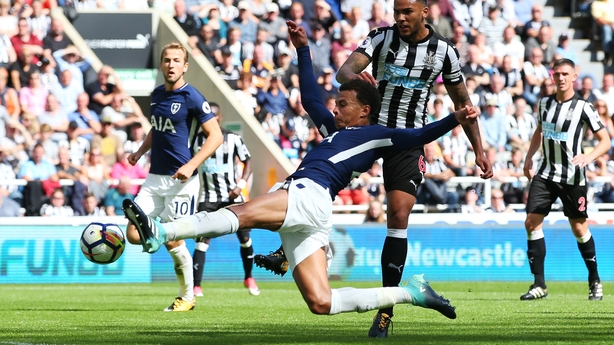 On the contrary, of the eight games that he missed, Spurs won 5 and drew 3, with Son and Alli stepping up to cover for him.
When Kyle Walker began to agitate for a move towards the end of last season, it was feared others might follow.
None did, and Pochettino resolved the situation by giving understudy Kieran Trippier more game time towards the end of that campaign, while also bringing in Paris Saint-Germain right back Serge Aurier for half the price of Walker's eventual transfer fee.
It truly seems that the Argentine is building a side that is greater than the sum of its parts.
It is easy to wonder what might have been, had Pochettino inherited a squad that still contained Bale or Modric. Such considerations are academic.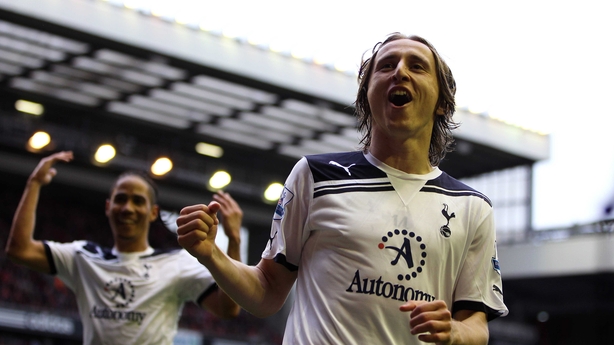 Had they remained at the club, it is unlikely he would be there. Their departures exposed those weaknesses in the wider squad, and the need for overhaul that ultimately led to the former Southampton manager's appointment.
What was once lamented as the dismantling of a team on the cusp of greatness has, in fact, proven critical to the genesis of one with even greater potential.
It could be argued that this is the ultimate test of the team's progress.
Can they go toe-to-toe with a true giant like Real, or will this young side, too, be humbled like their predecessors?
No doubt any defeat would draw comparisons, but one suspects Pochettino would not view it in those terms.
He often refers to the "project" at Tottenham, always with one eye on the future.
??? "The performance was enough to win the game."

?? Mauricio gives his verdict on today's win at Wembley.#COYS pic.twitter.com/F4l7slKhjO

— Tottenham Hotspur (@SpursOfficial) October 14, 2017
These are the kind of matches his team aspires to play on a regular basis, but his focus is broad enough to brush off a bad result here or there.
His aim is to build a team that can compete for the long-term, not simply provide a flash-in-the-pan season of entertainment.
This is where the present Spurs side really differs from that earlier incarnation.
Where Redknapp sacrificed the league to pursue his European dream, Pochettino takes a much more pragmatic approach.
He was accused of not taking Europe seriously last season, and criticised for the underwhelming nature of Spurs' early exit, but was ultimately vindicated as he became the first manager to lead them to Champions League qualification for two consecutive seasons.
To be considered among the elite, you have to cement yourself there.
A single good campaign raises eyebrows, but unless you're there the next season to follow it up, will soon be forgotten.
For Spurs, reaching that next level means hitting targets, such as Champions League qualification, season after season.
We need your consent to load this YouTube contentWe use YouTube to manage extra content that can set cookies on your device and collect data about your activity. Please review their details and accept them to load the content.Manage Preferences
Only by doing that will they breed a culture of success that will allow them to challenge for silverware in a sustainable way.
Where Redknapp's side came away from defeat at the Bernabeu knowing that it also meant the end of their season, Pochettino will know that, whatever the outcome, this is just another milestone in his project plan.
After all, the key to maintaining progress is to ensure that you're not distracted by the rewards thrown up along the way.