In the wake of Kevin Doyle's retirement at the age of 34, Roy Keane says that the risk of concussion and injury is part and parcel of football.
Doyle, who has been playing for Colorado Rapids for the past two years, announced his retirement from football last week on medical advice.
He disclosed that heading the ball had "become problematic" and caused him to have "repeated headaches" over the past while.
Speaking at a press conference three days ahead of Ireland's World Cup qualifier against Moldova, Keane said it was sad to see Doyle retire from football somewhat prematurely and that the player was the best judge of whether he needed to quit.
But the Ireland assistant manager insisted that the risk of physical injury is part of any team sport and advised those who were were wary about the threat of physical injury to take up chess instead.
"(It's) sad to see him retire but he's 34 and he probably feels like he's had a decent innings. Hopefully, he's picked the right time to retire because as everyone is saying, your health is your wealth.
"The only thing I've seen from Kevin is the statement that he's had one or two forms of concussion. We mentioned the word 'risk' earlier. Every time you walk onto a football pitch there's an element of risk involved.
"And if he's had some sort of concussion over the last number of years and he feels he was suffering from it, then obviously he feels it's what's right for him.
"But it's part of the game, players picking up injuries and getting knocks. Obviously, he's a centre forward. He's going to have a lot of challenges with centre halves, as you'd expect.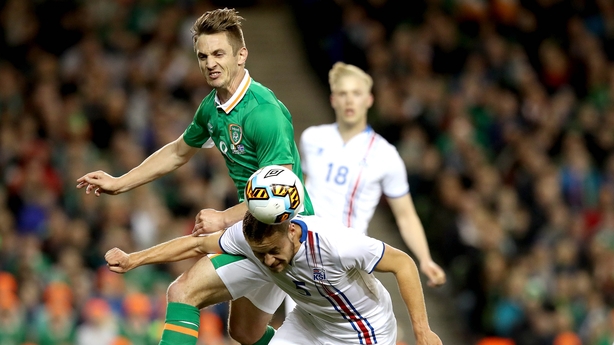 "I'm sure he's knocked a few centre halves over himself. And he's had a few knocks and that's part of the game. There's risks involved in everything and particularly in sport. It is a physical game.
"But hopefully Kevin has picked the right time to say 'enough is enough'. And we wish him well, of course."
Asked whether more research was needed into the concussive effects of heading the ball, Keane agreed and said he was confident it was ongoing.
But he said that today's players fully accept the risks involved in football and would not be overly concerned by the present controversy.
"I'm sure it's ongoing, the research into players who are suffering from concussion. But if you're worried about the physical side of any sport - and you're wary of it - then play chess.
"It's part of the game, whether it be hurling, football, American football, you see the rugby lads. It's part of the game. When you cross that line, there is an element of risk involved.
"I think the players who are playing regularly now, it wouldn't make a difference to them. They all want to be footballers.
"I'm pretty sure there is a lot of research going into it and everyone looks at everyone else and says, "who's going to sort it out?"
"People have questioned the PFA and this and that. (But) you know yourself when you cross that line, there's a chance you might get hurt, and they're the risks you take."
Republic of Ireland v Moldova, Live, RTÉ 2 and the RTÉ Player, 7.45pm, Live online blog www.rte.ie/sport