Chris Coleman says he sees Arsenal's Aaron Ramsey as a future Wales captain having previously taken the armband off him in the past.
The Gunners midfielder will link up with the Wales squad for their crunch 2018 World Cup qualifiers against Georgia and the Republic of Ireland after Sunday's Premier League game with Brighton.
And Coleman - whose own future will be resolved after the World Cup campaign - insists he would have no qualms over Ramsey wearing the Wales armband again.
"Whether I am a manager or not I see him as the Wales captain again in the future," Coleman said.
"I told him that when I took the captaincy off him because he's got that about him. Mind you, he's in good company with Gareth Bale and Chris Gunter with his experience.
"He's not had an easy ride at Arsenal, he's had a lot of criticism and it's the same with Gareth at Real Madrid
"Aaron has come out with his sleeves rolled up and thought 'I am going to show those who doubt me'. He keeps on doing that again and again."
Coleman took the Wales armband off Ramsey in 2012 as he felt the shock death of his predecessor Gary Speed had taken a heavy toll on the young midfielder.
"I tried to take the pressure off him because a lot of things had changed," Coleman said.
"So I went to Arsenal's training ground to talk to him and he was brilliant.
"He could have spat his dummy out because he is a great player for us, but he was absolutely fantastic.
"He accepted it and I'm not surprised by Arsene Wenger's comments about him being a future Arsenal captain."
Wales play Georgia on Friday and then Ireland visit Cardiff the following Monday in the nations' final World Cup 2018 Group D qualifier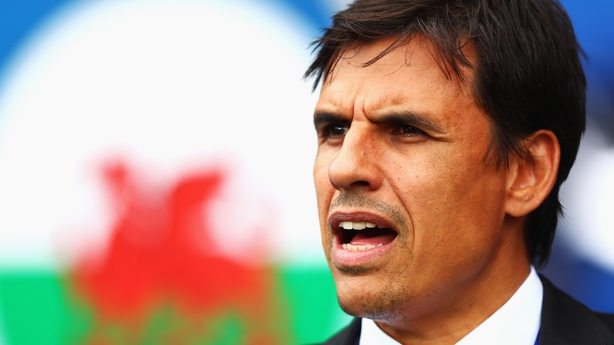 Ramsey was heavily criticised for failing to protect the Gunners' defence from his central midfield station when Arsenal were thrashed 4-0 by Liverpool at the end of August.
But Arsenal have not lost since and Ramsey has been outstanding in their climb up the Premier League.
During that run he was named man-of-the-match when Arsenal held champions Chelsea to a goalless draw at Stamford Bridge.
"Everyone looks at what Aaron does at one end when he's attacking and creating," Coleman said. "But he played that deeper role at Chelsea and he was excellent.
"To be more defensive and to think about it when he didn't have the ball was a really mature performance."
Wenger revealed this week that Ramsey is in the running to succeed club captain Per Mertesacker - who will retire next summer to head up Arsenal's academy - as the 26-year-old Welshman now has the maturity and technical quality to do the job.