Jose Mourinho is disappointed by Andreas Pereira's naivety and lack of fight after the talented Manchester United midfielder pushed through a loan move to Valencia.
Pereira impressed during pre-season and it appeared the 21-year-old would have an impact at Old Trafford this season having spent last term on loan at Granada.
However, Pereira was left out of the matchday squad in United's opening four matches of the season and plumped for a move back to LaLiga, joining Valencia on a season-long loan just before the Spanish transfer deadline.
Before leaving the midfielder signed a new deal at United until 2019, including an option for an additional 12 months - a sign of the club's faith in a player whose decision has clearly irked Mourinho.
"Andreas Pereira was a personal decision - a decision that I don't agree with," the Portuguese said.
"A decision that, honestly, I don't think in this moment is the best decision for him. (It is) a decision that disappoints me a little bit because I think he has the potential to be here fighting for a position, fighting for opportunities and fighting to be a Manchester United player.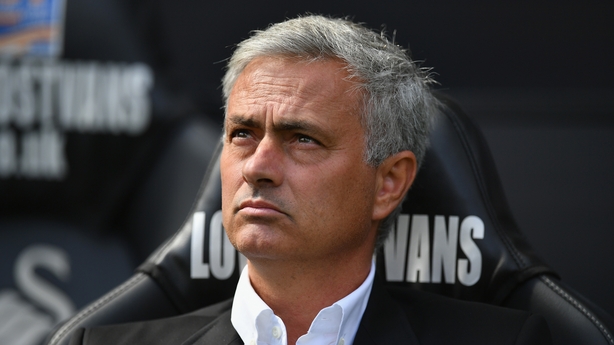 "I think his decision can be considered a decision of a young player who wants to play every weekend, but can also be considered a decision of a young player that is not ready to fight for something difficult - and it's difficult to play in Manchester United's midfield.
"You have to be ready to fight for the position and I am a bit disappointed that he left.
"So is not a drama, but it is a decision which disappoints me a little bit."
"But, okay, it was his decision, I open the door for his decision. He has a long-term contract, we have an option to bring him back on January 1, we have that situation under control.
"So is not a drama, but it is a decision which disappoints me a little bit."
Pereira's exit has clearly upset Mourinho, who enjoyed a fruitful summer transfer window but not a "perfect" one.
Victor Lindelof and Romelu Lukaku were followed into the club by Nemanja Matic, but United fell short in their attempts to sign a wide man capable of filling in at wing-back, namely Inter Milan's Ivan Perisic.
"It was not a perfect market because a perfect market is when you architect the squad and the moves and it goes 100 per cent in your direction, which is very, very difficult to happen with everyone," Mourinho said.
"It's really difficult to happen. But I cannot call it perfect because I still feel a weakness in the globality of my squad, but it was a good market.
"We were successful, we did it well, we did on time. We did it in the right timing because if you do (business) after (the) Neymar (deal) I think the numbers change for everybody, so I think we were quite happy in our market."