Liverpool's Philippe Coutinho has submitted a transfer request that has been rejected by the club, Press Association Sport understands.
The Brazil playmaker has been targeted by Barcelona, whose bid of around £90million was rebuffed by Liverpool on Wednesday.
It is understood Coutinho - who is out of Saturday's Premier League clash with Watford because of a back problem - declared his desire to leave the Merseyside club on Friday by submitting a transfer request via email. The request was turned down.
That news emerged only hours after Liverpool's owners had issued a statement stressing their stance that the 25-year-old would not be sold during the current transfer window.
Barca, who sold Neymar to Paris St Germain last week for a world-record £200.6m, made their offer on Wednesday having already had a £72m bid for Coutinho turned down in July.
Liverpool boss Jurgen Klopp has gone on record a number of times emphasising the player is not for sale.
And the club's owners Fenway Sports Group (FSG) backed that up on Friday morning by saying in a statement: "The club's definitive stance is that no offers for Philippe will be considered and he will remain a member of Liverpool Football Club when the summer (transfer) window closes."
That message appeared on Liverpool's official website just prior to Klopp speaking at a press conference, during which he said of FSG's statement: "I think if somebody, in this case FSG, is saying something like this, that is the statement.
"I have said what the club's decision is about this and now you can read it - that is maybe the only difference. And that is the way it will go."
Soon after the press conference, reports emerged that Coutinho had handed in a transfer request. Liverpool initially insisted that was not the case, but it is understood the player did send an email.
Also on Friday, Sky Sports News received a statement said to be from a member of Coutinho's family.
The statement said: "Philippe has tried very hard to find an amicable solution to this situation but to no avail.
"He has tremendous love for the club and its fans but, like Steven Gerrard and Luis Suarez have pointed out in the past, Liverpool does not let its players leave on amicable terms."
In the press conference, Klopp was asked about trying to keep Coutinho happy.
The German said: "I can't keep players happy. That's how life is.
"It's not about this at the moment. Phil is not available for us and that for me is the bigger issue. All the rest is just between me and all the boys, not just Phil."
Klopp also said he had "nothing to say about this" when asked what Coutinho had said to him regarding the Barcelona interest.
As well as being unavailable for Liverpool's league campaign-opener at Vicarage Road, Coutinho is a doubt for Tuesday's Champions League qualifying play-off first leg against Hoffenheim in Germany.
The former Inter Milan player, who joined Liverpool from the Serie A side for £8.5m in 2013, signed a new five-year deal in January that did not include a buy-out clause.
He was Liverpool's leading scorer with 14 goals in all competitions last term, a season that saw Klopp's men secure a fourth-placed finish in the Premier League.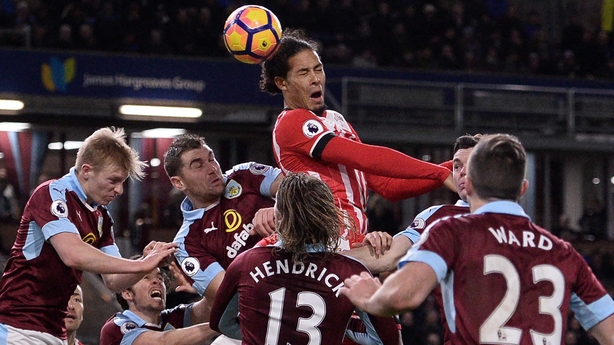 Mauricio Pellegrino meanwhile has insisted Southampton will keep trying to persuade Liverpool target Virgil Van Dijk to stay at St Mary's.
Saints' new boss has stressed the club still expect wantaway defender Van Dijk to feature this term, although he will miss Saturday's Premier League opener against Swansea due to a virus.
Dutch defender Van Dijk has submitted a transfer request amid persistent interest from Liverpool, but manager Pellegrino remains adamant Saints will not give up on the former Celtic star.
Van Dijk appears set on forcing a move however, and Pellegrino admitted there could come a point where Southampton may not be able to alter the 26-year-old's stance.
"My reaction is the same that I said three weeks ago: we are expecting him (Van Dijk) to come back, to train with us because we need the players, we need all of them," said the manager.
"Hopefully he can change his point of view. Virgil is an important player and we need him focused on our club."
When quizzed on whether Van Dijk would be available for selection this weekend, Pellegrino added: "No, no. Because this week he was with some trouble with a virus and he couldn't train the last two days."