Manchester United striker Romelu Lukaku will need to deal with a "massive jump" after switching to Old Trafford from Everton earlier this month, club captain Michael Carrick has said.
The 24-year-old Belgian international made his debut in a 5-2 friendly win over LA Galaxy on Saturday and Carrick, who joined United from Tottenham Hotspur in 2006, expects the striker to thrive in an environment where expectations are high.
"The jump is massive," Carrick said. "I found that myself coming from Tottenham. But having Premier League experience is a massive bonus. He'll know how things work week to week. It's just about dealing with the pressure.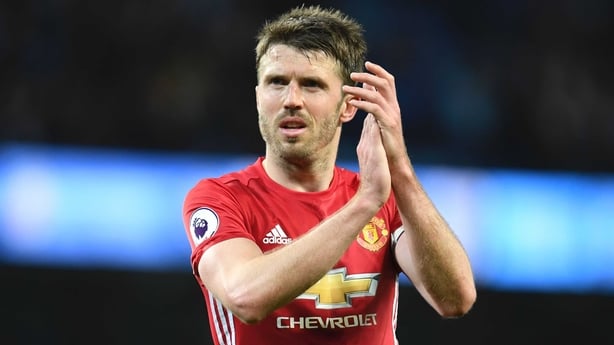 "It's early days. It's one week's training and 45 minutes against Galaxy so you can't come to any conclusions. We know what he is all about, there are no surprises. We all know exactly what he brings and that is why he is here.
"He is not going to change his game because he has come here. He does what he does best and obviously he's been brought here to score goals. I am pretty certain he will do that this season."
United, whose last competitive fixture was their Europa League victory over Ajax, kick off the next campaign against Real Madrid in the UEFA Super Cup on Aug. 8 and Carrick has urged the club to target more trophies next season.
"We have to challenge the best and be the best. It has to be that philosophy at this club no matter what happens, this season is no different," Carrick said.
"We finished last season with a trophy. We've got a good feeling going into this one. We've got the Super Cup coming up pretty quick, so we've got to be focused on that really and then the season ahead."
United continue their North America tour with a friendly against Real Salt Lake in Utah on Monday.