Goalkeeper Gary Rogers is convinced that Dundalk have a great chance of Champions League progress following Wednesday night's 1-1 Oriel Park draw with Rosenborg.
The Premier Division champions got off to the perfect start against the much-fancied Norwegian champions, when hit the front early in their second qualifying round first leg clash, thanks to an early David McMillan goal.
The good mood was punctured, however, when the Norwegians equalised shortly before the break, but Rogers remains confident that the Lilywhites can put their name in the hat for the next round draw.
"Their goal was the most disappointing thing about the match; we took the game to them, played really well, created plenty of chances and that goal just before half-time hurt us," he said afterwards.
"We came out in the second half looking to win it, created chances and we just didn't take them. The ball just didn't bounce right for us after the break.
"We certainly take a lot of encouragement from that performance and the way we played and we'll certainly go into the second leg with a real live chance.
"We know we have to go into the second leg and score, but we've done it in the past. We've got goals away from home so we know that we're capable of it."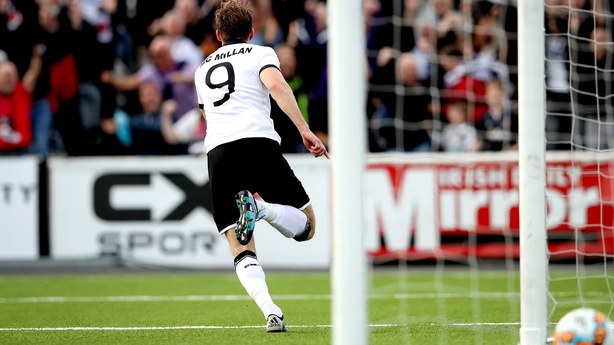 Tore Reginisussen was credited with the Rosenborg goal, but inside the Dundalk dressing-room Brian Gartland admitted that he got the final touch to put the ball into his own net.
That means that the League of Ireland champions will have to score when they travel to Trondheim next Wednesday in a game that will be broadcast live on RTÉ Televison.
"Gartland was saying inside there that he got the final touch. It bounced around in the box, it's an ugly goal and unfortunately we've been on the end of a few of those in Europe," said Rogers.
"But this tie is still alive, I think we can go over there with a lot of encouragement. We've gotten to play them, gotten to see them up close and we'll know more about them next week. If we can go and play our best stuff we can go and qualify.
"If we score the first goal over there it will really open things up and it will be a real test for Rosenborg next week."