Forward Sadio Mane should be fit for the start of the Premier League season next month, but he will miss Liverpool's pre-season trip to Hong Kong
The Senegal international scored 13 Premier League goals last season despite spending most of January at the African Nations Cup before his season was prematurely ended on April 1 when he damaged the meniscus in his knee during the Merseyside derby.
Following a recent operation on that kneed he began running with his team-mates on Tuesday as he begins to build up his fitness for the coming season and will most likely resume full training in the next week.
He isn't, however, ready for competitive matches yet and so will remain at Melwood when the squad fly out to Asia on Sunday for the Premier League Trophy.
"He is really, really good. He is close; he is closing on coming back to team training," Liverpool manager Jurgen Klopp said.
"In this moment we think it will be when we are in Asia, so then it makes no sense to take him to Asia because he needs to then do the first steps in kind of team training.
"We will see how we can do it; maybe the U23s will be here, so when he can start (training) then we can use this opportunity, but we have to wait.
"On Tuesday morning he was part of the running, so he is first-team training if you want and that looked really good.
"I think he is getting better, but it is how it is after a long time - you need to build a little bit of muscle again in the quad and thigh, which is important.
"There is no risk with him because he is a naturally fit boy and in the moment when he can start to be a real part of the sessions, he will then immediately be fit again.
"We have not all the time in the world, but we have time and we will use it."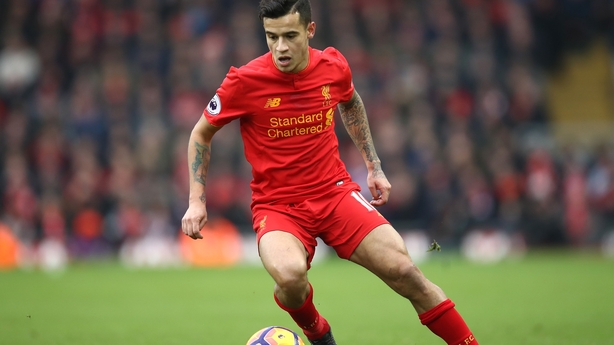 Meanwhile, the Reds' Brazil international midfielder Philippe Coutinho says confidence is high as Liverpool aim to better last season's fourth place league finish.
"I am working; every day I try to improve and I hope this season I can do even better than the last season," said 25-year-old, who scored 13 goals and set up sever more in 2016/'17.
"I am always aiming to improve.
"It was a good season. Of course, we wanted to win something, but we are ready here to start again to do everything to have a better season.
"Everyone has big confidence and this is the key for the players. I am confident; I think everyone is."