FAI chief executive John Delaney will take his seat at European football's top table for the first time when UEFA's executive committee meets in Cardiff on Thursday with new rules for bidding contests, penalty shootouts and sin bins on the agenda.
In April, Delaney became only the second Irishman, after Dundalk's Des Casey in 1994, to hold a seat at the top table of European Football.
Ex-Poland star Zbigniew Boniek will also join the discussion, two days before his former club Juventus take on Real Madrid in the Champions League final at the Principality Stadium.
This will be the first meeting of the so-called ExCo since half of its 16 members were either elected for the first time or given new terms at April's annual congress in Helsinki.
Saturday's match is undoubtedly the highlight of Cardiff's four-day Champions League festival, which runs from Thursday to Sunday and includes the women's final between French rivals Lyon and Paris St Germain at the Cardiff City Stadium on Thursday.
Chaired by UEFA president Aleksander Ceferin, Thursday's meeting will hopefully be less eventful than both of those games, as the agenda is relatively light.
European football's bosses are expected to further discuss Ceferin's plans for a more transparent bidding process to stage UEFA club and country competitions, as well as allocating more funds to grassroots projects.
They will also review the recent experiment at the European Under-17 Championships in Croatia to change the order in which teams take penalties in shoot-outs from ABAB to ABBA.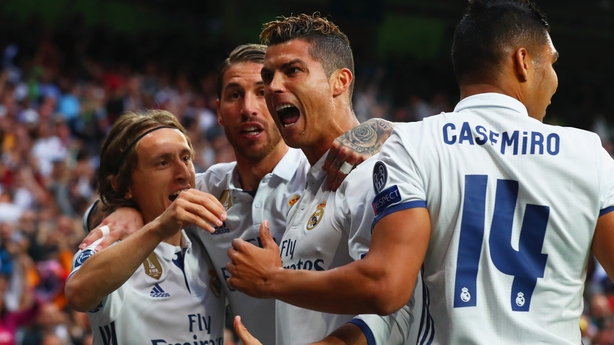 This idea was first mooted at a meeting of the International Football Association Board in March and was used twice in Croatia, with Spain beating Germany in a semi-final after taking the first penalty and then overcoming England in the final, having taken the second and third penalties.
Another innovation UEFA is eager to press on with is the introduction of temporary dismissals, or sin bins, in amateur, disability and youth football.
The ExCo may also approve plans to give member associations more freedom to tweak the rules for substitutes in non-elite football, to enable more players to take part. There is likely to be more discussion on how the women's game can be better promoted, too.
As the ExCo meeting is wrapping up in the city centre, UEFA will launch the "Together #WePlayStrong" campaign with an all-star, five-a-side tournament on a floating pitch in Cardiff Bay at 1230.
The campaign is aimed at encouraging teenage girls to take up or continue playing the game and the five-a-side tournament will feature the likes of Arsenal and England star Alex Scott and former world player of the year Nadine Kessler.
Can the Galácticos be stopped? Don't miss the Champions League final on @RTE2 and @RTEPlayer this Saturday from 7pm.  #rtesoccer pic.twitter.com/RurksW6aee

— RTÉ Soccer (@RTEsoccer) May 31, 2017
Watch the Champions League final between Juventus and Real Madrid live on RTÉ 2, Saturday, from 7pm