Eamon Dunphy believes Jose Mourinho's confrontational, critical approach to his own players, coupled with a negative style of play, is damaging Manchester United's hopes of attracting the best players in Europe.
The Red Devils are fifth in the Premier League, Sunday's 2-0 defeat at Arsenal bringing to an end their 25-game unbeaten run.
Mourinho lifted the League Cup back in February and could well add the Europa League to that - and with it qualification for the Champions League - but Dunphy, an apprentice at United in the 60s, feels he's "not a good fit" for the English giants.
"I think it's very interesting, (Kylian) Mbappe, the Monaco forward, appears to be unwilling to go to Manchester United because he doesn't like the style of football Mourinho plays," Dunphy told RTÉ 2fm's Game On.
I still think he's a very very good coach, particularly at building a defensive mentality
"Also Mourinho's personality, and his newly acquired penchant for slagging his own players, that won't help attract players to Manchester United.
"I still think he's a very, very good coach, particularly at building a defensive mentality. This guy gets results, but I don't think he's a good fit for Manchester United. 
"If I was a Manchester United fan now I'd be more depressed than anything about the future because they're not a very attractive club at the moment to go to."
The race for the top four has been defined by slip-ups and the inability of Liverpool, United, Manchester City and Arsenal to take the bull by the horns and box off a coveted Champions League place.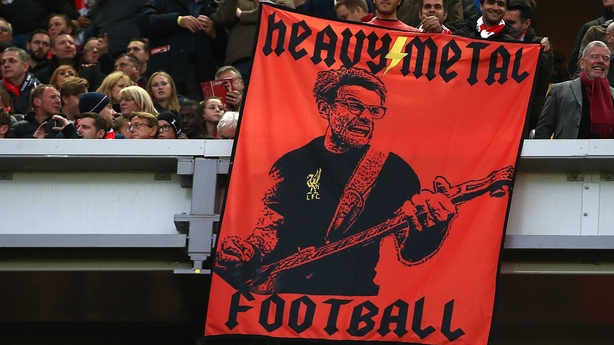 All four have been consistent only in their inconsistency, and Dunphy said they're all way off the elite clubs: "You couldn't say Arsenal (deserve a top-four finish), you couldn't really say Manchester United and you couldn't say Liverpool with any real conviction.
"In their differing ways they've all disappointed. Chelsea and Tottenham have been apart from the rest.
"Liverpool ave been very disappointing. The net spend at Liverpool is £6.5m since Klopp arrived, which is a worrying stat because they need players badly. Arsenal are not in the ball game when it comes to buying the best players available.
"Liverpool don't appear to be in the ball game. Manchester United have spent fortunes on buying an awful lot pretty ordinary players and they didn't look very ambitious against Arsenal.
"I like Liverpool, as a club and its history; I always have a soft spot for them, but they've been poor this year really. They lost Mane, which was a big loss, but they haven't attempted to build a defence and they cannot break down moderate teams who put bodies behind the ball. 
"I'm not sure that any of them deserve it! If they get into the Champions as Leicester have shown this year... I can imagine Manchester United getting into a weak group stage, or any of those teams, and going quite some way, but the gap then is large between the serious teams in Europe and those particular sides."