Athlone Town say they were "absolutely shocked" to find that they were embroiled in a match-fixing scandal and insist that they will cooperate fully in an investigation that has been launched.
The Football Association of Ireland has begun an investigation into the club regarding potential breaches of its rules after UEFA flagged up irregular betting patterns their match Longford Town last Saturday.
Longford won the SSE Airtricity League First Division fixture 3-1 at City Calling Stadium, with visitors Athlone having a man sent off with just under 10 minutes remaining.
The FAI received a report from European football's governing body on Tuesday indicating unusual betting activity on the game internationally.
The FAI has forwarded UEFA's report to the gardaí and written to both clubs involved in the fixture.
Players, coaches and officials at Athlone Town will be interviewed on Monday.
"The board and the management committee of Athlone Town AFC are absolutely shocked by the contents of documentation forwarded to us by the FAI and UEFA concerning out recent First Division game against Longford Town," said a club statement released on Wednesday night.
"The club absolutely abhors match fixing and would never knowingly get involved in such unacceptable activity.
"The club will be fully co-operating with those conducting the investigation, and look forward to meeting with FAI officials next week.
"Should any of the allegations be upheld the club will take action against any wrongdoers.
"The club will not be commenting any further on the matter until the investigation has been completed."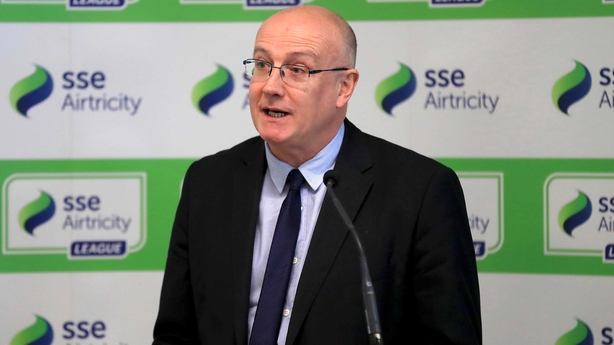 If the investigation determines a breach of FAI rules, charges will be issued and the matter will be heard by the FAI Disciplinary Committee.
The FAI has been monitoring the club since it received information from UEFA following an inquiry by FAI competitions director Fran Gavin, prior to the start of the season.
Gavin delivered an integrity workshop presentation to the Athlone Town squad and coaches on the prevention of match-fixing and betting in his role as FAI integrity officer at the end of March.