Harry Kane wants Tottenham to make Chelsea squirm this weekend by beating West Ham three days before the Blues play Middlesbrough.
Chelsea have gone first in the last two rounds of Premier League fixtures but Spurs have the chance to pile on the pressure when they visit West Ham on Friday night.
Victory would see Mauricio Pochettino's men reduce the gap at the top to just one point before Chelsea host Middlesbrough on Monday.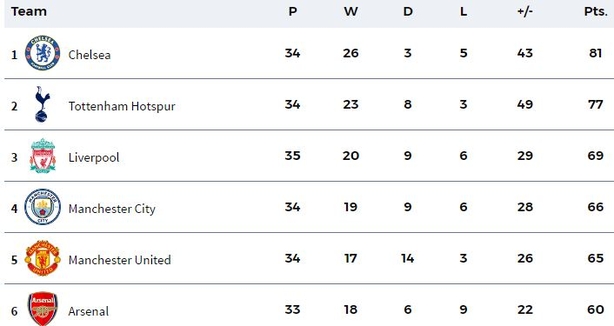 Tottenham know the affect the schedule can have after they regularly followed Leicester during last year's run-in and finally crumbled to hand the Foxes the title.
"We just have to try to finish strong," Kane said.
"We've got another game Friday night and it's good to play first. Hopefully we can drop the gap to one point and then see what happens.
"We know what it's like from when Leicester were playing last year before us, and even today, that it's good to play first and put the pressure on.
"It'll be a tough game away from home but hopefully we can get that win, put the pressure on and just wait and see."
Chelsea maintained their charge with an emphatic 3-0 win at Everton on Sunday before Tottenham brushed aside Arsenal with a 2-0 victory.
Dele Alli and Kane's penalty sealed success in the last north London derby to be played at White Hart Lane, with Spurs confirming their move to Wembley next season while their new stadium is completed.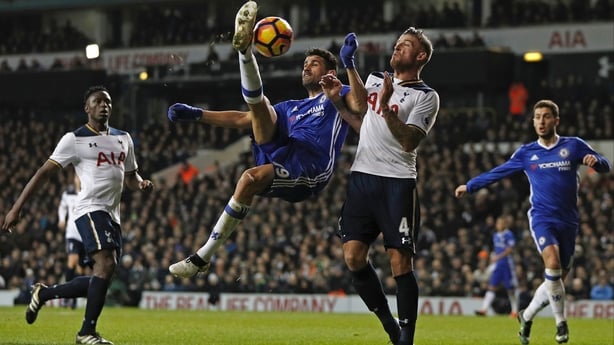 "Every time we drive in as a squad now you can see how big that stand is getting," Kane said.
"Everything is getting built up and it shows the way the club is going. We've got a fantastic manager, he's one of the best in the world in my opinion, we've got a great squad with a real togetherness.
"We're just going in the right direction. We can't get carried away, even this season we've got four games left to try to win and it's exciting times."
Tottenham's win puts them 17 points ahead of Arsenal and means they are guaranteed to finish above their rivals for the first time since 1995.
"I said before the game we weren't thinking too much about that - the most important thing for us was to put pressure back on Chelsea," Kane said.
"Watching them win meant we knew we had to win and we did it. It was an added bonus that in the last game at the Lane we managed to finish above Arsenal.
"It's great for the fans and great for the club. But we're thinking about trying to get that title and we'll see what happens."