Jose Mourinho has warned Anthony Martial "great potential" is not enough as the Manchester United manager needs the forward to start delivering what he wants.
Having started so impressively after his big-money move from Monaco in 2015, the 21-year-old's second season at OId Trafford has been a struggle.
Martial has scored seven goals this term and been left out of the United squad entirely on occasions, including Sunday's impressive 2-0 win against Premier League leaders Chelsea.
Mourinho confirmed his omission was down to dissatisfaction rather than injury, calling on Martial to take a leaf out of 19-year-old team-mate Marcus Rashford's book.
"You know, we have been together for almost 10 months or something like that," the United boss said ahead of Thursday's Europa League quarter-final second leg with Anderlecht.
"The same way I know the players much better now, the players they should also know me much better now.
"The same way I know what the players like, I think the players also know what I like.
"The same way I have to go in the direction of the players, the players they have also to come in my direction and that's the point.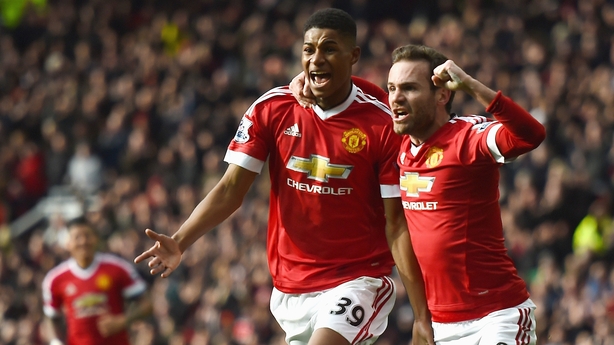 "That's why Marcus Rashford, even without scoring goals, even without being since September scoring a goal in the Premier League, even without that he was always a player that I trust.
"He was always a player that I play, always a player that I support because he was always coming in my direction, in the direction of what I want from a player, what I want as a Manchester United player, so I think it is about that.
"It is about getting to know each other better and better and better, and go in the direction of the things that we like.
"So do I think Anthony is a player with great potential? Yes, I think.
"Do I think he can play successfully for me? Yes, I think. But he needs to give me things that I like very much."