The Court of Arbitration for Sport (CAS) branded former FIFA president Sepp Blatter "reckless" for paying €1.5m to Michel Platini.
Blatter failed in his appeal to CAS to overturn his suspension from football in August, and details of that hearing have now been published.
The 81-year-old, who was president of the governing body for 18 years, and former UEFA president Platini were banned over the "disloyal payment" made to the latter in 2011.
Blatter - who denied all charges - also extended Platini's pension plan by four years, thus adding a seven-figure sum to the former France captain's retirement fund.
The CAS panel called the credit to Platini "an undue gift" and concluded that the six-year ban imposed on Blatter is "not disproportionate and, indeed, reasonable and fair".
It continued: "The panel considers Mr Blatter's conduct in the matter as FIFA president reckless, or at least profoundly careless.
"It must be recalled that Mr Blatter as FIFA president was the top person in the world of football.
"There is no higher position in football, and the FIFA president must especially be aware of and conduct himself in accordance with his duties and responsibilities under the FCE (FIFA code of ethics).
"The standard of ethical conduct required under the FCE should be, and should be seen to be, applied to the FIFA President as rigorously, (and) if not more rigorously, than that applied to anyone else bound by the FCE."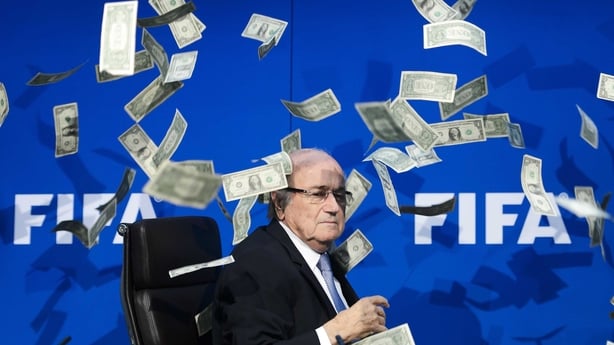 Blatter's presidency ended acrimoniously in December 2015 when he was banned from the sport for eight years, later reduced to six, by the FCE.
He and Platini were originally handed eight-year bans, which were reduced to six by a FIFA appeal panel the following February, and Platini has since had his reduced by a further two years.