Eamon Dunphy believes that Leicester made the right decision in sacking Claudio Ranieri.
Last night, former Foxes striker Gary Lineker led criticism of the club's decision, calling it "inexplicable, unforgivable and gut-wrenchingly sad".
However, the RTÉ Soccer analyst had a different view.
"If it had been my club, I'd have done the same because the stakes are massive.
"If they go into the Championship with a squad of players on Premier League money, they may be buried financially.
"Staying in the Premier League is worth maybe something around a billion [pounds]. 
"Ranieri is eccentric, he's a very nice man but this is a business, it not just like an amateur sport.
"It's a tough business and I think they've done the right thing."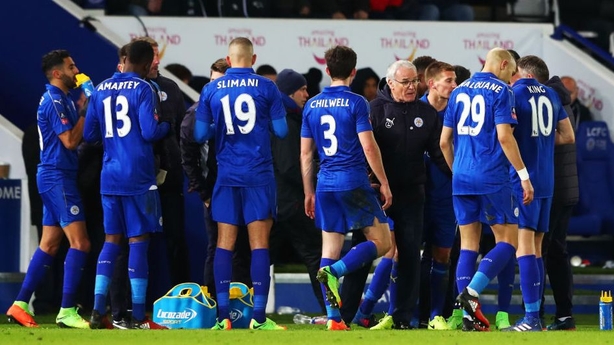 Dunphy believes that despite Ranieri leading the club to a 5,000/1 Premier League victory last season, their league struggles this season and his transfer-market dealings fatally undermined his position.
"I don't think it's inexplicable. it's a very unusual story.
"It wasn't his team. Nigel Pearson had been the coach previously and Steve Walsh had been the chief scout who found all these wonderful players.
"So really Ranieri had nothing to do with building the team but he did guide them to the Premier League title. It was extraordinary.
"This year has been very bad. He was given almost €100m to spend last summer, he spent it badly. He sold the best player, Kante, to Chelsea.
"A delegation of players went to the board, as I understand it, and said 'we can't work with this guy'.
"I think they were going down and I know there's a lot of sentimental stuff... but really the facts behind the story are slightly different."
Mixed reaction to Ranieri sacking pic.twitter.com/jydW5Klmm0

— RTÉ Soccer (@RTEsoccer) February 24, 2017
Leicester chairman Vichai Srivaddhanaprabha has urged angry fans to respect the decision to sack Ranieri and hinted at serious problems behind the scenes at the club.
The Thai businessman said the Foxes had "millions" of things to sort out if they were to "survive", describing the situation they were in as a crisis.
In a statement on his Instagram account, Srivaddhanaprabha insisted to supporters that he had Leicester's best interests at heart and would "never let the club down".
In his statement in broken English, which was published on the BBC Leicester Sport Twitter account, Srivaddhanaprabha said: "Thank you to our followers who understand and still support me in any circumstances. What you have seen is only some sides of the club which we can show to the public.
"We have done our best as a management. We do not have only one problem to solve, but there are millions thing to do to make our club survive.
"Please respect my decision. I will never let the club down"
"For fans, who have done your best as the team supporters.
"I would like to take this crisis situation to thank you all fans, and at the same time I do understand you. I really appreciate for the fans who still (have) love and understanding. And also thanks for the ones who keep complaining to me and the management team. I do understand you too .
"Please respect my decision. I will never let the club down.
"Seven years of my hard work here, I make the club better and better in every way.
"No need to talk about money. As you can see. All money goes back to invest in everywhere for the club."
Srivaddhanaprabha also revealed he would no longer be posting on Instagram, apparently following demands by fans.
"I would like to take this opportunity to say good bye from this IG. You will not see me in IG anymore as you wish," he added.