RTÉ Soccer analyst Eamon Dunphy believes that Leicester City are in real danger of being relegated this season, because the club's players have lost their focus.
Leicester were crowned Premier League Champions only eight months ago after one of the most unlikely underdog triumphs in sporting history. Starting last season as 5,000-1 outsiders, Leicester confounded all expectations to lift the league title last May.
However the Foxes are now in a major relegation battle, just a point above the drop zone with only five wins all season and not a single victory away from home.
Claudio Ranieri's side were beaten 2-0 by fellow strugglers Swansea at the weekend for their fifth consecutive defeat and Dunphy thinks it may already be too late for them.
"The Leicester story is amazing, but I think they have a good chance of going down now," he said.
Dunphy believes that many of Leicester's players have taken their eye off the ball since signing new contracts with the club, including captain Wes Morgan who penned a new deal last summer, keeping him at the club until 2019.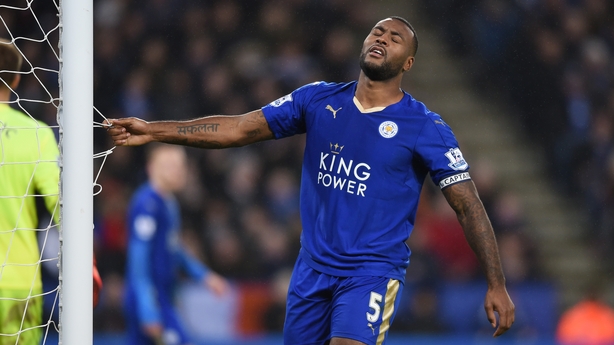 "The thing is they've lost concentration now," Dunphy claimed. "People like Wes Morgan, the big centre-half, he's got a fat new contract now.
"He used to play for Notts County and when he's 110% focused he'd do a job for you. But if he drops to 95%, it's game over and he's responsible for most of the goals they concede."
Jamie Vardy, whose goals fired the Foxes to the title last season, turned down a summer transfer to Arsenal and also signed a new big money contract with the Foxes, which Dunphy believes will be a major problem should they get relegated.
"They've all got fat new contracts and the nightmare scenario for the owners of Leicester is that they go down, they're in the Championship and they're all on £200,000 a week.
"That's the biggest threat to Ranieri's survival. The board, having given these lads massive new contracts, they've downed tools and they'll be in the Championship."