Shane Long offers the kind of threat that Liverpool are missing, according to former Reds player Jamie Carragher.
The Ireland striker came off the bench at Anfield to seal Southampton's place in the EFL Cup final.
With Jurgen Klopp's men chasing an equalising goal in stoppage time, Long was on the end of a box-to-box move and fired past Loris Karius as the Saints went through 2-0 on aggregate.
Liverpool huffed and puffed but failed to convert any of their chances and Carragher, who made 508 appearances for the Reds, was left to lament the strenght in depth of their current squad.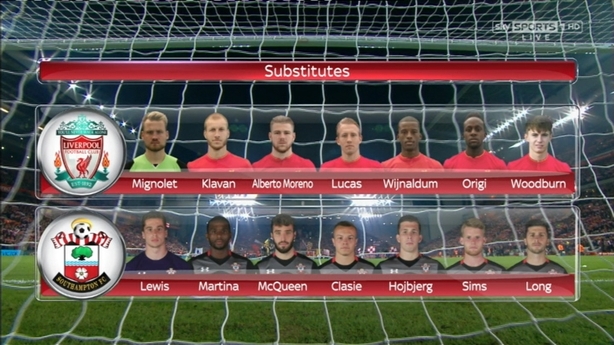 Speaking on Sky Sports, he said: "I'm a fan of Shane Long.
"He's always the type of player that when he comes on you're thinking he'll cause a problem with his pace.
"I've played against him. It's not just his pace, it's his strength, the low centre of gravity.
"There was one [incident] where he just knocked [Joel] Matip completely over when he jumped for a ball.
"Coming up against him you always feel, he'll cause you a problem on the counter.
"You look at the two benches [above] and when you see Shane Long coming on you think, 'that's better than what Liverpool have got on the bench', in terms of a forward coming on.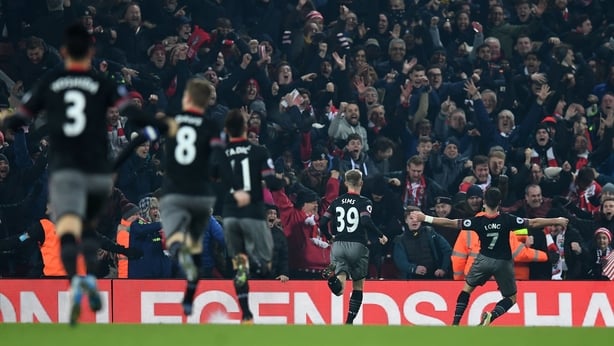 "Someone to bring on who you think will cause damage, cause [problems with his] pace, run in behind.
"Liverpool don't seem to have that luxury at the moment."
The 30-year-old forward, whose strike was just his fourth goal of the season, was linked with a move to Liverpool last year with reports that the Saints had turned down an offer from the Anfield outfit.
Southampton, who became the first club to reach the final without conceding a goal en route, will meet either Manchester United or Hull, who play on Thursday with United 2-0 up from the first leg, in the final.
Meanwhile, Klopp was incensed that referee Martin Atkinson failed to give his side a penalty for an alleged handball by Long but admitted that his team needed to improve their finishing in order to win matches.
Klopp was adamant that his side should have had a spot-kick when a shot deflected off Saints defender Maya Yoshida into the upper arm of the Irish international in the penalty area with the scores level on the night.
But the German reassured that he was pleased with his side's performance despite the cup defeat to their Premier League rivals.
He said: "We did really well, I don't think we can create more chances than we did in the second half and I don't think we can play as dominate than that.
"We had big, big chances and no luck. A lucky save, a good save but a lucky save by Fraser Forster. (The) referee again didn't see the handball by Shane Long and that doesn't help in a game like this.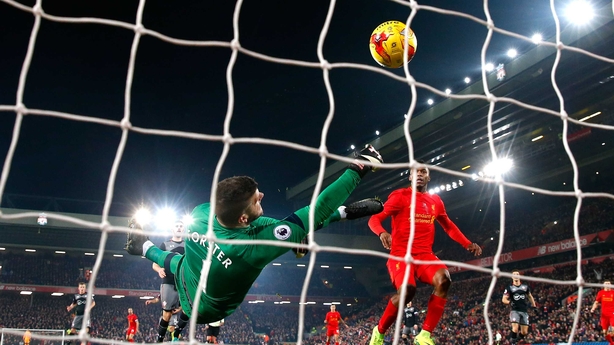 "We played really well, we had five, six, seven really big chances and what do you have to do? Score - and that's what we didn't do and so we lost.
"We should score goals. We played good football today. I'm happy with the performance, I'm fine with a lot of things but of course it's a cup so no one cares how you play you have to win and get to the final. We played well but we aren't going to the final.
"So what can we say, we could have scored four or five times and the referee could be really nice with obvious things like handball, we could hear the whistle. I don't know how many times this has happened already this season.
"You ask what we did wrong? We didn't score. Sorry. We have to score when we create chances.
"That's the thing. We have to create chances, that's what we did, and then you have to score, which we didn't. So we lost."